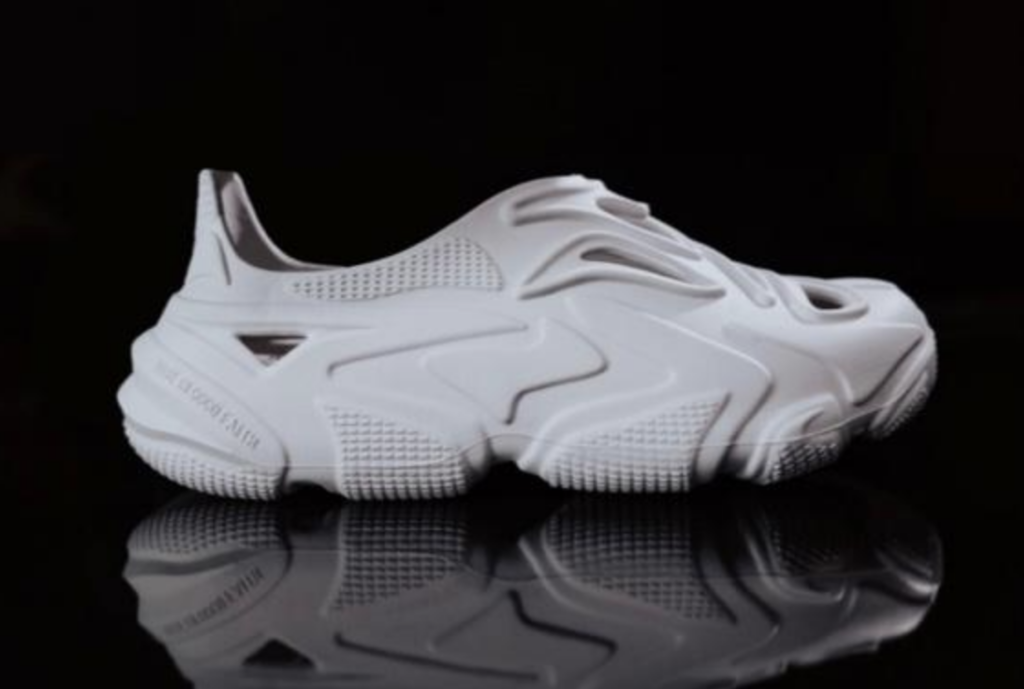 We are entering a world where sustainability matters because, well, global warming. And one way in which sex toy brand Doc Johnson are approaching that is by recycling things people put into their holes to something they put on their feet.
In a collaboration with Rose In Good Faith, they've created the Plastic Sole which is made from defective dildos. (So yeah, you won't actually be wearing Susan's worn-out rampant rabbit on your feet).
"Not only fashionable, the "Plastic Sole" is infused with a purpose to promote sex positivity as part of Doc Johnson's global movement to destigmatize sexual health and wellness," reads the press release.
The shoes went on sale yesterday for $130 via Rose In Good Faith's website. The design aims to bridge the gap between luxury fashion and streetwear, while promoting sexual positivity and staying kind to the environment.
The tagline is "Stop fucking mother nature" and honestly, genius. We've never wanted a dildo more!

WATCH: Exclusive: Reality star Dreamboy Lotan Carter Experiments with Toys