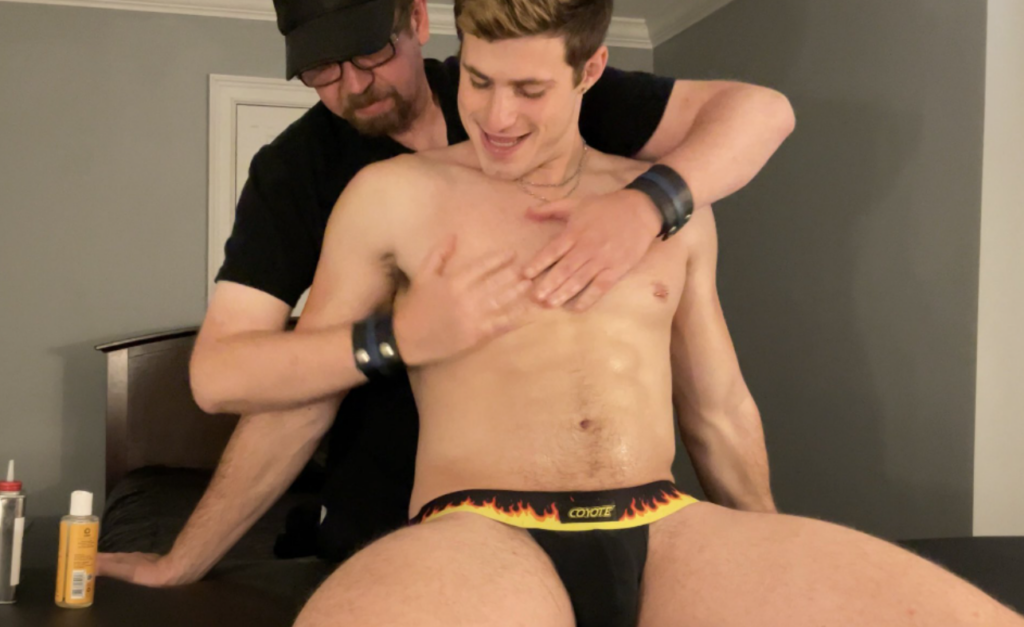 While most of us slog away at a computer or laptop every day, the Milking Coach makes his bag from bringing hot men to climax with the magic of his milking hands.
"It was a full time hobby for years", the Milking Coach tells us, explaining that hobby turned into a business when he moved home to Atlanta after 20 years in LA, and began to sell his many milking videos.
Wondering what a typical day looks like as a milking coach?
"I edit milking videos in the morning and usually have a milking session in early afternoon, and I'm producing original programming for BateWorld in the evenings!" That's one very busy wrist, sir.
Finding men to partake in videos can sometimes sound like an effort for OnlyFans creators, but the coach says that he regularly uses Twitter, Bateworld, hook-up apps and his own fan sites. "But the best are the referrals other bulls give to wanna be milkees!" he adds.
And what a fine set of 'milkees' he's had.
"I've had some great scenes with porn stars Jack Dixon, Seamus O'Reilly, Sam Bridle among them. But the only clip of mine that I enjoy when I'm masturbating is with a local guy I named JBull, we have over 45 scenes together!"
And if you want to have hotter jerk-off sessions, the Milking Coach share his top tip… "My best tip is to breathe. Sounds simple but most men become tight lipped or forget to breathe when in the throes of a good masturbation session. Good, deep breathing will also help you edge longer!
See exactly how he brings his clients to climax below:
WATCH: The Milking coach does what he does best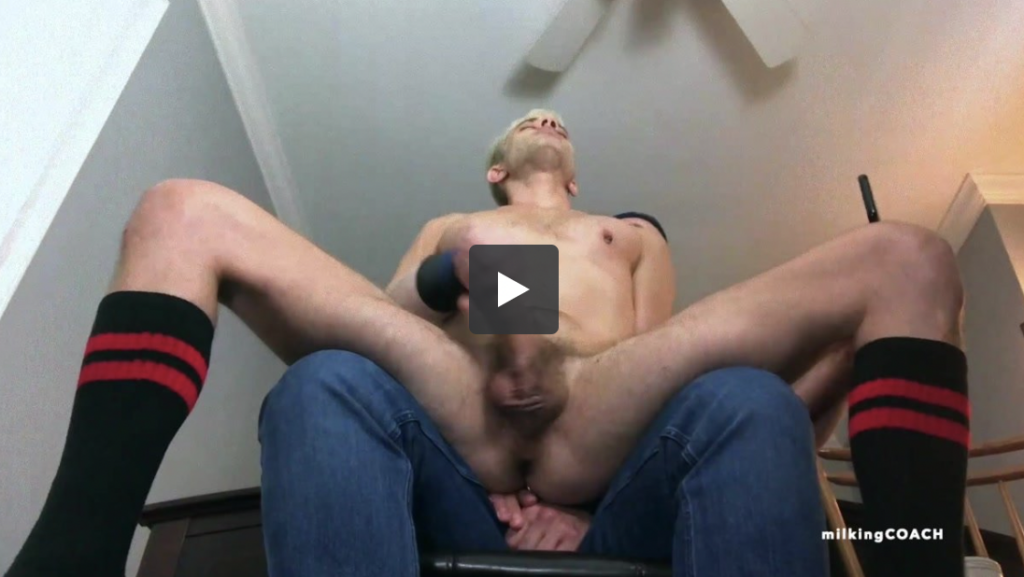 For access to all exclusive creator and celeb content – become a C&C member TODAY!