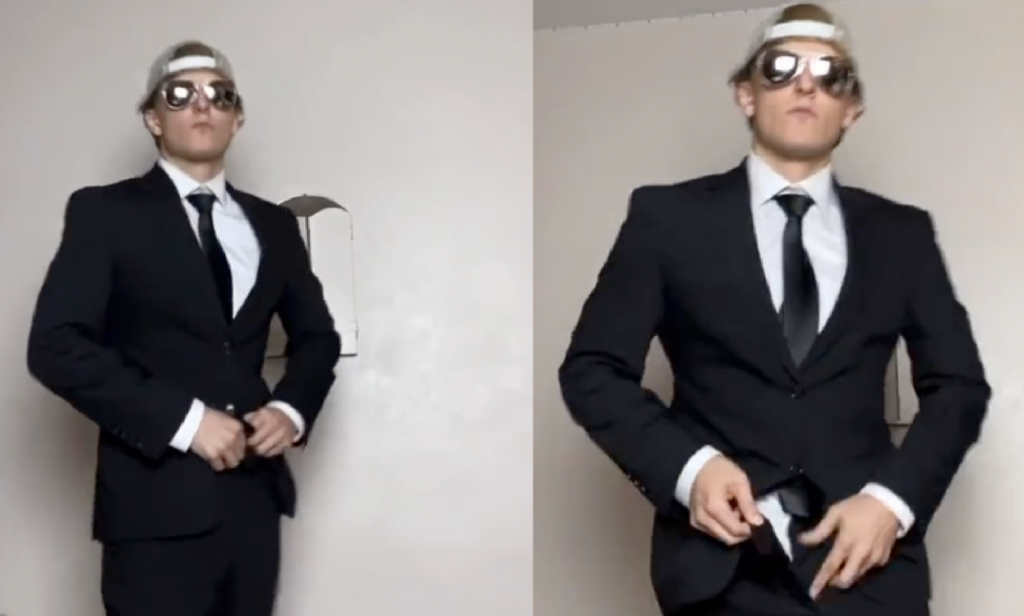 Adult content creators have been known to hijack popular trends with their own NSFW twists, but this one takes the soggy biscuit.
Creator Logan has shown what the now infamous Oscars slap moment might have looked like if it had been a dick slap instead. And considering the open status of Will Smith and Jada's relationship, it wouldn't even really be cheating.
Wonder how Chris Rock would've reacted to that… Do you think Academy would've still banned him?
RELATED: NSFW: This Naked Attraction/Great British Bake-Off Parody is a Must-See!
Get access to hundreds of videos from the naughtiest creators on our Daily Dick Feed: 10% OFF with code MainCharacterVibes
WATCH: Suited to Stripped: Buff guy whips it out and jerks off