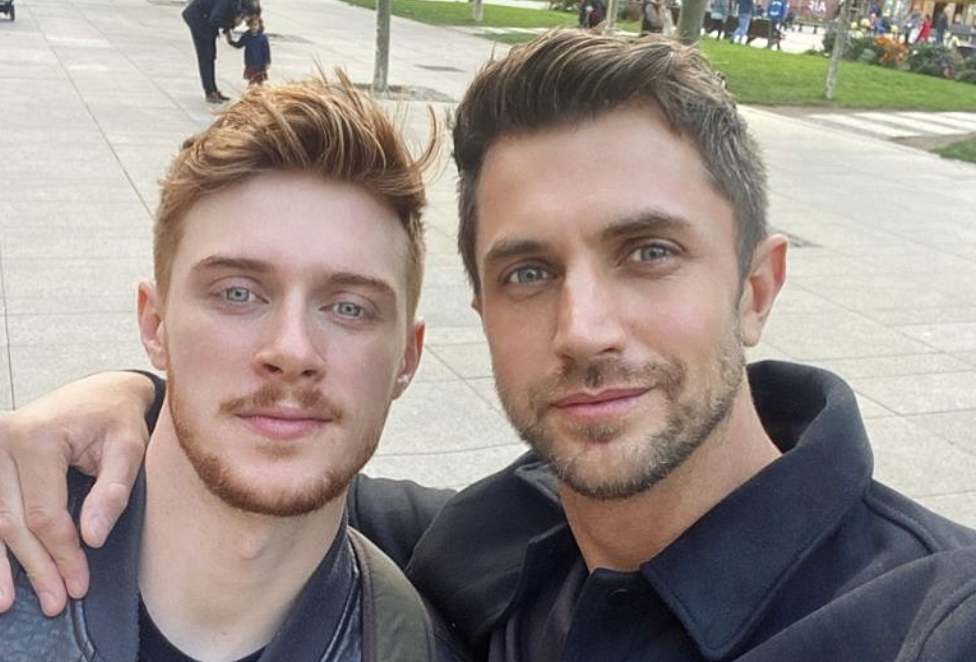 Emmerdale actors Max Parker and Kris Mochrie are engaged!
The British actors grabbed headlines last year when it was revealed that the pair – who play brothers on the show – were dating in real life.
In December, Mochrie revealed to Attitude that the pair had moved in together, and it seems the next step was just around the corner. Last weekend, while on a trip to the beach, Parker proposed.
Sharing the moment to Instagram, he wrote: "He deserves the world, but the best I could do was promise him my heart. HE SAID YES 🤭❤️! Happiest moment of my life. @krismoc my Fiancé 😌"
(OK that's actually a good caption; short but very sweet. We generally don't need 5 paragraphs about your love, you know?)
Mochrie added, ​​"The beautiful soul that is my best friend asked me to marry him yesterday. I can't begin to describe how happy I am."
Congratulations boys!

LIST: When porn meets Family Affairs: Dads, Brothers and Triplets!