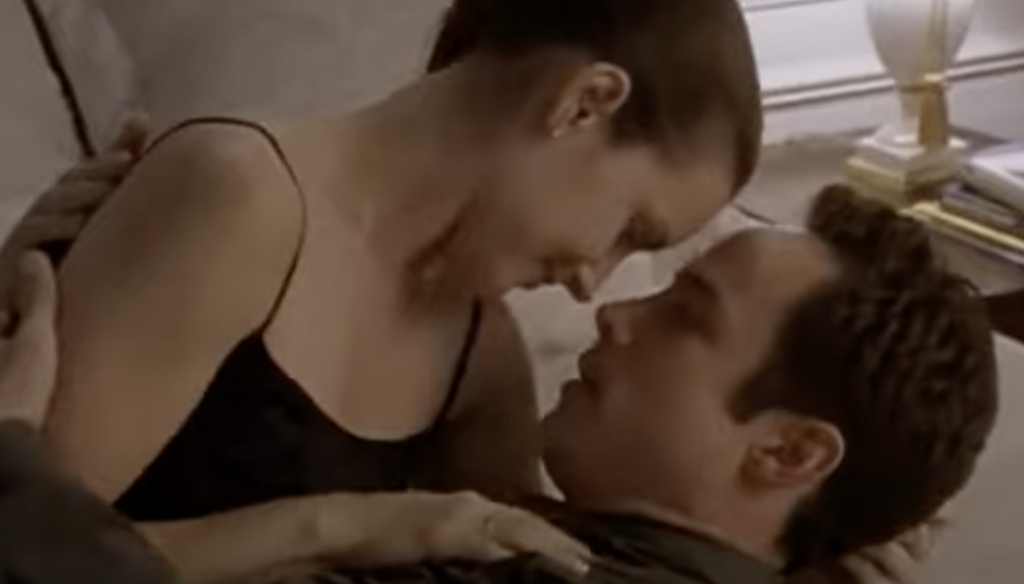 *Update: This article originally claimed that it was the actor from the series who posted to Reddit, our mistake, it was just a random man.
Many of us young and sexually curious teens tuned into Sex And The City for an insight into men, dating and sex. But one viewer was left with a sour taste in his mouth.
Reddit user u/Bobo7ate claims that the series "ruined [his] life" after their closed-minded take on uncircumcised men. 'Bobo' refers to Charlotte, who somehow had made it to her late-twenties without seeing foreskin, and her 'shar-pie' lover.
"To sit and watch a show tell me that my body was revolting is something I will never forget. The women casually sat around the table body shaming men and their penises," he writes.
Claiming he was "screaming inside" over thoughts of having an "ugly penis".
RELATED: Half of Circumcised Men Would Have Liked the Option to Decide Themselves
Bobo goes on to explian that the storyline see's a character pursuaded into getting a circumcision, for Charlotte to rate his new penis 5/5. Ultimately, he ends up leaving Charlotte because his new penis makes him unstoppable.
The plot and attitudes of the characters led Boo to get a circumcision in real life which was approved by his doctor but he notes the downsides which SATC totally overlooked.
"The first time I wondered if I had done the right thing was when I tried to masturbate again," writes the man. "Masturbating with a foreskin is fluid, your hand stays on the same part of your shaft as the skin moves over the glans.
"Cut men either rub their hands up and down the entire penis (which is horrible without lube), or shuffle only shaft skin back and forth, never really stimulating the glans unless they were lucky enough too keep enough foreskin.
"Eventually the head of my penis became much drier and much less sensitive; the purple sheen it was had is now rougher and paler. I honestly can't describe how less sensitive, but thinking about how it now, I have tears in my eyes. I produce far less pre-ejaculate – almost none. There is a big scar around the middle of my penis – something the 'it looks better' crowd never seem to mention, and the nerves around that area can feel incredibly strange – like bolts of lighting – after orgasm."
Differences in masturbation and lubrication were obstacles brought up during the recent Circumcision Debate on Cocktails & Confessions too.
He continues by outlining that SATC isn't the first or last American production to inflict shame with "their immorally untrue message that foreskins are dirty and ugly."
"We have to loudly reject the American attitude to men's genital integrity – for a country with so many 'woke' voices, how does their open acceptance of body shaming continue?" writes the Redditor.
"I literally had myself mutilated because of these messages, hoping that it would make me fit in. I cry for that 21 year-old kid… I will not be watching And Just Like That, and I will never forgive its predecessor for its treatment of male bodies."
We, personally, love an uncut dick… So if you're like us – play our plethora of 'Cut or Uncut' adult qizzes!

WATCH: Three uncut studs fool around