Zendaya will reprise her Emmy-winning role as Rue in Euphoria when the dark teen drama returns to HBO in January 2022.
The actress shared the season's first trailer to Twitter where Rue is seen rolling around her bed (high, we presume) singing to Frank Sinatra's Call Me Irresponsible. Which is actually pretty normal when you're on amphetamines.
"When you're younger, everything feels so permanent, but as you get older, you begin to realize nothing is," Rue says in a voiceover. "And everyone you love can drift away."
We're then bombarded by a sequence of drugs, house parties, slutty outfits, police chases, and street fights. Ah, high school.
And if Zendaya's words are anything to go by, the second season will be even darker than its predecessor. Tell Teen Vogue, Zandaya said: "…it's gonna be devastating sometimes, but I think Rue really deserves all of that care when it comes to her character, because I think she represents a lot for so many people."
Adding, "I think this season's not going to be easy, though. It's not going to be a fun watch, I don't think."
OK, but can we still have Maddie yelling "cunt" at everyone?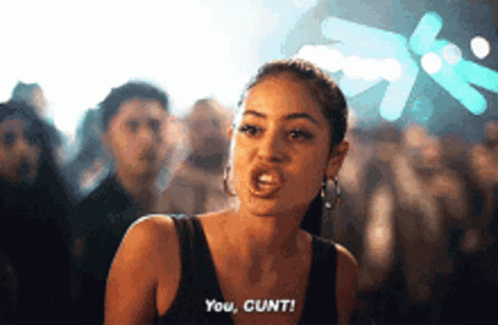 And, actually, while we're making requests for season 2, let's not skimp on the male nudity either. The first season of the show made headlines when they released a lockerroom scene with over 30 full-frontals.
WATCH: Locker room buddies grab each other's dicks