While "cancelling" is a measure we feel should be reserved for a particular type of person, we'd feel comfortable putting DaBaby into that category.
The rapper, who worked with Meghan Thee Stallion on hit Cry Baby, went off on a bizarre tangent during his performance at Rolling Loud festival.
"If you didn't show up today with HIV, AIDS, any of them deadly sexually transmitted diseases that'll make you die in two, three weeks, then put your cellphone light up," he said.
Not only was he spreading misinformation and perpetuating ignorant stigmas surrounding HIV, why would you make a point of excluding them? Especially, when you're at a concert with thousands of people while there's still a pandemic.
The modern Shakespeare continued; "Ladies, if your p***y smell like water, put a cellphone light them up. Fellas, if you ain't sucking d**k in the parking lot put your cellphone light up. Keep it real."
Seen as we're keeping it real: DaBaby 100% doesn't clean between his butt cheeks 'cause he thinks it's "gay".
RELATED: Man Doesn't Wash His Dick or Ass 'Cause He Thinks it's "Gay"
Terrance Higgins Trust also condemned his words:
"It's wrong for people living with HIV to be made to feel lesser or excluded because of their diagnosis – it should be unacceptable in the musical industry and in society at large," Richard Angell, campaigns director at the THT, told PinkNews.
He also brought out Tony Lanez as his guest, straight after Meghan's set. As you probably know, Tony was rumoured to have shot Megahn in the foot last year (a claim which he denies).
This prompted one audience member to throw a whole trainer at his head.
"Who the fuck threw that motherf**king, busted ass, God-damn Adida?"
He later commented on the story in an Instagram story that was made up of 19 videos.
DaBaby claimed what he does at a live show ill never "translate" to audiences watching on screen. Adding that regardless of how "the internet twisted up my motherfucking words, me and all my fans at the show, the gay ones and the straight ones, we turned the fuck up."
"I'm the best live performer, and the live show killer. You interact with your fans, you get what I'm saying?"
"All the lights went up, gay or straight. You want to know why? Because even my gay fans don't got fucking AIDS… They don't got AIDS. My gay fans, they take care of theyself, they ain't going for that… They ain't no junkies. I said if you ain't sucking dick in the parking lot, put your cellphone light up. You know what my gay fans did? Put that motherfucking light up.
"My gay fans ain't going for that. They got class. They ain't sucking no dick in no parking lot," he added. "Even my gay fans got standards."
RELATED: Rapper MC Kevin dies falling from balcony during bisexual threesome
"Shut the fuck up. Don't be disturbing my motherfucking gay fans and making them feel uncomfortable in they skin… Gay or straight, or goddamn both, or whatever. Don't none of that shit matter to me. What matter to me, when I'm on that stage, is putting on the show for anybody and everybody that's out there and that's what the fuck I did."
Is it crack? Is that what you smoke? Imagine thinking you killed a show when someone threw a trainer at your head.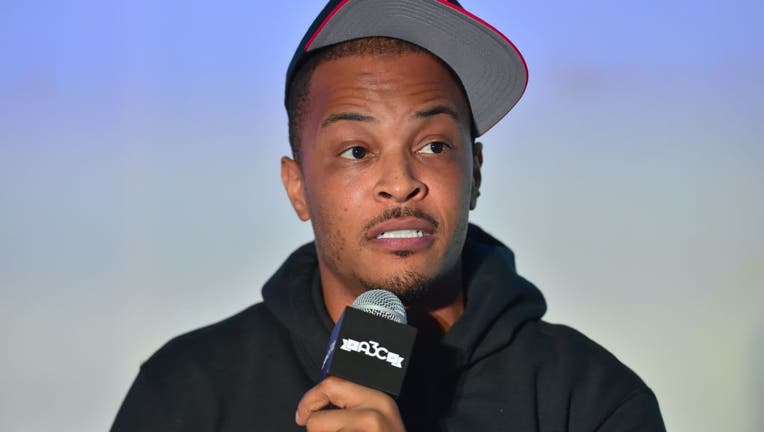 Rapper T.I came out fighting for DaBaby, and also as a homophobe:
"For instance, the Lil Nas X shit. The performances and video, man I got a lot of respect for bruh because he had the courage to live his truth, but that shit ain't for me… Just can't look at it… And I don't want my children seeing it, either," he said.
Also worth noting, T.I is currently being investigated for drugging and raping at least four women.
Think I'd rather be known for sucking dick in the parking lot.
As someone that likes music by both of these rappers, that shit is mad disheartening.