They say that sex is the world's oldest profession, so clearly it works, and why a number of celebs partake in porn before their big breaks.
But if sex sells, then surely you make double as an identical twin? Here are some identical twins that ventured into the world of gay porn… some taking a deeper dip than others. And it's not just brothers who feel comfortable enough to – ahem – perform in the same room; see our full-list of those Keeping It In the Family.
The Prince twins
Sean and Paul Prince made a few films for Chaos Men, mostly where they jerked off side by side.
Hanlin twins
The Hanlin twins mostly used to do nude modelling type bits back in the day. Then a webcam video of them giving each other a helping hand (literally) popped up. Now, they barely exist online at all.
The Cash Twins
After having made a name for themselves on OnlyFans, we realized this wasn't the first time the Cash twins have done adult content together before.
The Russo Twins
Luca and Liam Russo did a number of scenes together, but not with each other. Still, as brotherhood goes, sharing the climax of a bukkake is pretty intimate.
Goffney twins
As if twin brothers in the adult industry wasn't headline-grabbing enough, they also used to grab other people's possessions. And that's not a euphemism. They were arrested for a string of burglaries.
Sean Cody's Jeff and John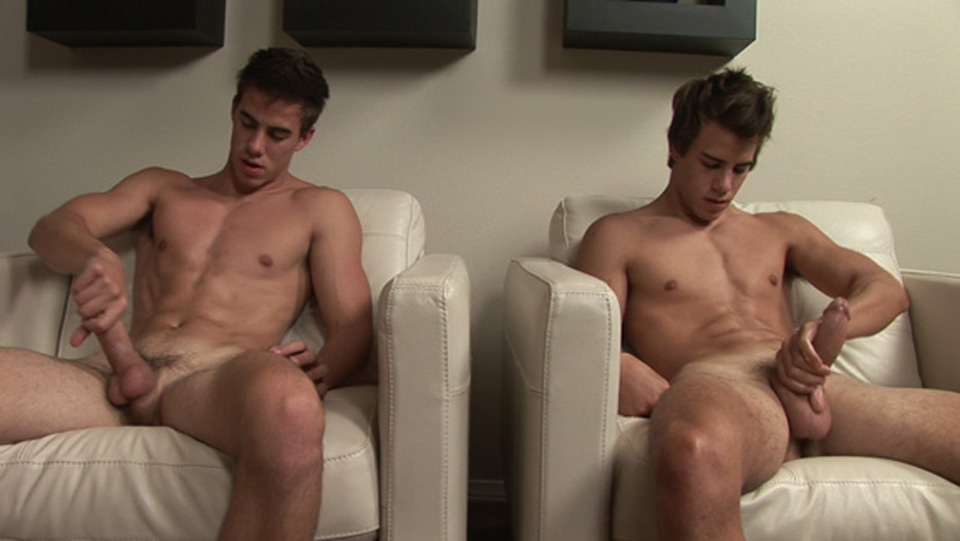 FULL LIST: Family Affairs: Dads, Brothers and Triplets!