Last week, fashion brand DSquared made headlines for featuring an adult film star in their latest ad campaign. Malik Delgaty wears a near-invisible thong and writhes around on a pole. And while we all know that sex sells, it's possible that the move will act as a catalyst for the way that sex workers are viewed.
From Tumblr's controversial censorship to everyday sex workers having their social media accounts taken away, we've frequently reported on the stigma of sex work. Not to mention the mainstream media's attempts to censor queer sex and the blacklisting of adult content creators.
It's common knowledge in the industry that adult content and mainstream don't often mix. Models with OnlyFans lose sponsorships. Celebrities with sex scandals have contracts voided. And it's all because of the stigma around porn. Oh yes, sex sells, but so do family values.
However, by featuring a porn actor in their campaign, DSquared is setting a president that you can do porn and still experience mainstream success; that there isn't anything shameful about adult entertainment; that in fact, when marketed correctly, it can be almost cutting edge.
We're not sure if their casting is indicative of a wider change in the fashion industry, or a one-off, but we are sure that other brands are missing a trick.
The most striking thing about the collab is that porn isn't part of Malik's past; it's his present. So it's not something that he has distanced himself from over time, which affirms that sex isn't shameful.
However, it should be noted that Malik isn't gay, and only began shooting gay porn in December. Still, let's have a gander…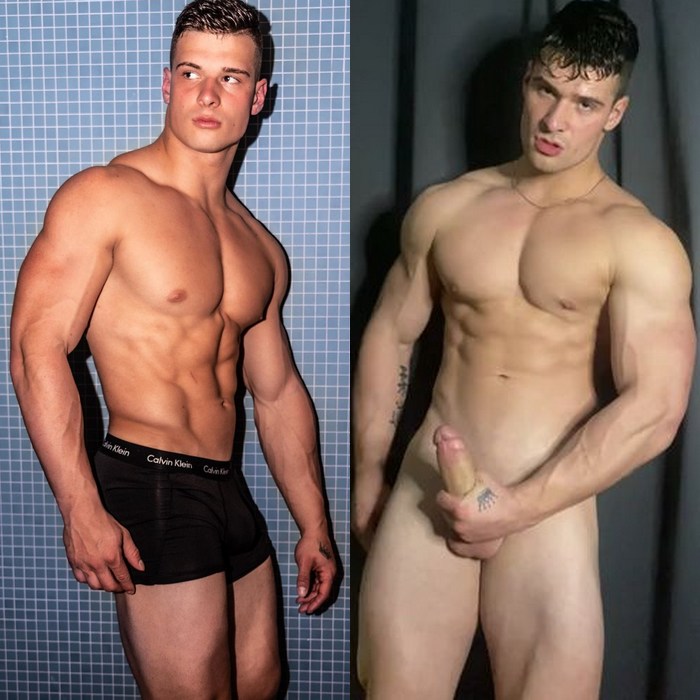 You can watch his actual videos here