This year may have hit a bum-note, but there were also lots of bums to note. And peens, too. In fact, it was one of the raunchiest years for male nudity in TV and film to date. So we've picked and ranked our faves… how'd we do?
Sound off in the comments below
20. Jake Picking
In the words of Madonnna, "Everybody comes to Hollywood…" and with tight asses like Jake Pickings, we can see why. The actor flaunted his cakes in Ryan Murphy's glossy – and scantily-clad – depiction of Tinseltown.
19. Don J Johnson – P Valley
P. Valley is the show abvout Mississipi's strip joint Pynk. And while the strippers are women, the show has definitely catered to their gay audience too. Don J Johnson went full-frontal in this kinky sex scene.
18. Christopher Abott – Possessor
Abbott – who had already flaunted his goods multiple times in Catch-22 – gave us an even closer glimpse in Possessor. We're possessed by that peen.
17. Jonathan Barnwell – Industry
The first dick on the list from HBO's Industry. We think, think the show is about banking, but there's also stacks of bonking. Barnwell shows off his cake and sausage in the kitchen… we know you're hungry now.
16. Charlie Hunnam – True History of the Kelly Gang
Hunnam put his fit physique on display for yet another western-action film, only difference is in this one he shows off his taint too! Bang bang!
15. Derek Theller – 68 Whiskey
Theller stars in 68 Whiskey which sees him playing an army medic in Afghanistan, and we were pleased to see that he was carrying a loaded weapon! We'd leave that hole war-torn!
14. Jay Ellis – Insecure
Ellis' buns have come to be one of the things we love most about Insecure; along with Molly's sass and Issa Rae's writing in general. Thankfully no insecurities here!
13. Tom Ellis – Lucifer
Ellis' ass has become the star of Lucifer and we'll not hear otherwise. He may be the devil but it's who's hot and horny.
12. Kwaku Fortune – Normal People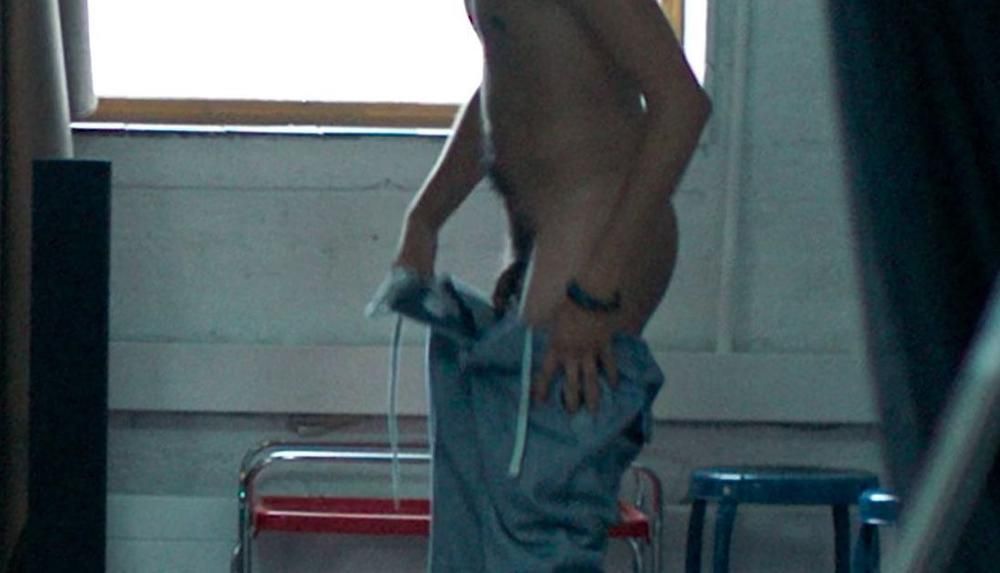 As much as we hated Kwaku Fortune's character on Normal People we couldn't help by ogle his body in his degrading sex scenes.
11. Gregorio Duvivier – Invisible Life
We were as surprised as you to find Amazon showing erections, but clearly they know what the people want. Brazilian actor Duvivier showed us his "big dick reveal" in Invisible Life.
10. Alfonso Baron – The Blonde One
Looking for steamy queer scenes specifically? The Blonde One delivered. anybody who's had an affair at work will know how sexual tension simmers… until it spills over (onto your co-workers lower back).
9. Nicholas Hoult – The Great
The British actor bared his buns in period-dramedy The Great. TBF, if we were an Empress we'd have hot naked men wandering round our palace too.
8. Finn Witrock – Ratched
OK, yes we know this was a prosthetic, but even the thought of tugging him off while in prison was enough to give us a semi. And at least we got the back view too…
7. Alejandro Speitzer – Dark Desire
One of the steamy Spanish shows topping the list is Dark Desire, which sees Speitzer – who was dubbed a Mexican version of Nick Jonas – strip off for a number of passionate scenes.
6. Harry Lawtey – Industry
HBO's new show which delves into the darker side of the financial sector gave us a LOT to look at in its first season. Harry Lawtey was just one of the sizeable peens on show.
5. Matt Bomer – Boys In The Band
It may not have been FULL frontal, but his bush and bubble butt was enough to get everybody talking!
4. Paapa Essiedu and Samson Ajewole – I May Destroy You
Michaela Cole's I May Destroy You was a huge hit for BBC viewers this year, and while uncovering the truths surrounding sexual assault, we have to create a new narrative for these otherwise sexy GIFs.
3. Michele Morone – 365 Days
This Italian stallion ignited international wet dreams in the Netflix series 365 Days where he went naked on several ocassions, including a thirst-inducing side-peen.
2. Tom Mercier – We Are Who We Are
Mercier really took us back to our horny teenage nostalgia in his naked locker room scene in We Are Who We Are.
Paul Mescal – Normal People
Not only was Paul looking damn fine in his role on Normal People, but he was also kinda the boyfriend that everybody wanted. And then there was the schlong…