Back in 2017, the world seemed fairly outraged at the gay purges that were being reported in Chechnya; Holocaust-style concentration camps where gay men were being tortured, beaten and killed. But as with any headline, our outrage simmered and many presumed that the spotlight put on the tragedies by the international media was enough to, at least, dampen the homophobia that runs rife in Russia.
Last weekend a gay teen was forced to stripped and perform an act of self-rape with a bottle while being recorded; a video that later went viral on social media. The horrific act came after he criticized Ramzan Kadyrov, the tyrant behind the purges.
The 19-year-old was reportedly a moderator for an anti-government group chat, on the app Telegram which took aim at the Russian republic.
The Daily Beast reports that in the video, the naked teen apologises and then inserts a bottle inside himself. It's become infamous for Kadyrov to torture, humiliate and persecute anyone who stands up to his barbaric rules.
Ekaterina Sokirianskaya from the Conflict Analysis and Prevention Centre, said: "People are furious, many call to take up weapons; I can also see posts of other nationals in Northern Caucasus saying that if Chechens tolerate this, they have been morally murdered."
Good that people are furious. They should be. And they need to be. If 2020 has taught us anything about justice and discrimination, its that we need to be angry to get things done.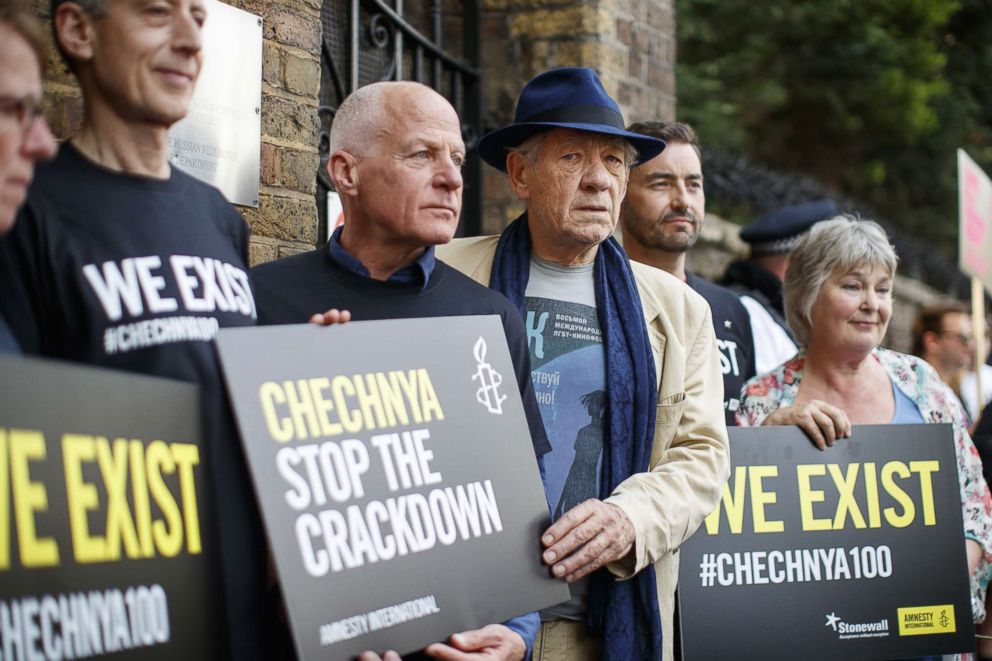 So what are we gonna do?
Sadly, the resources on how we as individuals can help are limited. Even protesting outside the Russian Embassy would bring a limited outcome considering the homophobia and corruption comes openly their leader.
But there are still a small number of charities dedicated to helping: We've started a fundraiser to raise money for Rainbow Railroad who provide support to LGBTQ individuals seeking a safe haven from state-sponsored or enabled violence. This includes airfare and financial support for travel related costs.
And if you donate via our JustGiving page, send us a screenshot of your £10 donation (via email or Instagram) and we'll give you a month's FREE membership to C&C members.
Other charities include:
Amnesty International have been campaigning against the prolific homophobia in Russia for years.
Russian LGBT Network also campaign for equal human rights regardless of sexual orientation or gender identity.