Sponsored
Oh daddy! This Father's Day we're checking out the hottest daddy dicks in Hollywood. These are the dicks that will have you saying "I love my daddy!" While it remains hard to describe the intangible aspects that truly make a man a daddy, these studs all possess that special je ne sais raw. If you want to see these daddies unleash their full daddy potential check out the full uncensored scenes.

Christopher Meloni in Oz
Christopher dominated the prison yard in Oz, proving to be one of the hottest daddies behind bars.
Colin Farrell in Triage
Who doesn't remember seeing Colin's long soapy schlong?
Michael Fassbender in Shame
The dick that all daddies strive for. Happy Father's Day everyone!
Tom Mercier in Synonym
Tom debuted one of the biggest penises ever seen in theaters during his insanely lengthy nude scenes. He even jacks off in the shower!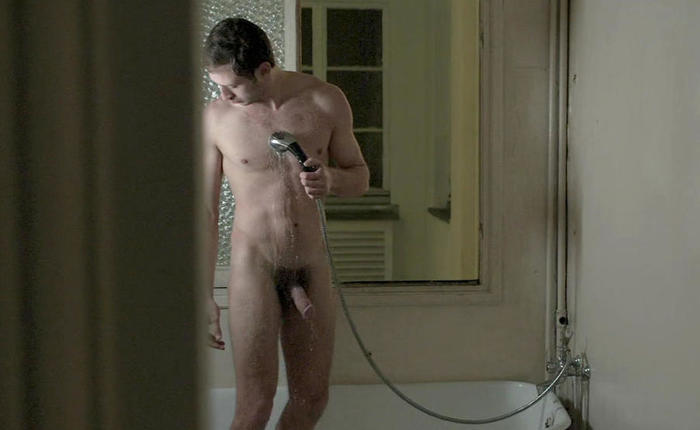 Daniel Craig in Love is the Devil
Daniel Craig. In a bathtub. With gently bobbing penis and balls. 'Nuff. Said.
Thaddeus Rahming in Hall Pass
A moment of silence for anyone who encountered this hole-destroying daddy dick IRL.
Antonio Banderas in False Eyelash
This is from Zorro's pre-daddy days, but this huge Coke can cock certainty says "I'm going to be a daddy someday."
Mark Ruffalo in In The Cut
A New York writer has an affair with a police detective (Ruffalo) who's investigating a murder in the area. We'd rather investigate Ruffalo's juicy head…
Keller Wortham in Now & Later 
For an X-rated daddy look no further than Jane the Virgin star Keller Wortham. See his throbbing rock hard cock as he gets busy with a chick.


Robert De Niro in 1900
This hairy daddy flaunted the quintessential daddy package complete with a hot bush.