Last week, American actor Christopher Meloni was doing the rounds online, following a poll he posted on social media asking fans a rather important question: glasses or no glasses?
It might not sound like much of a pressing issue, but maybe you need to see the tweet to appreciate its sentiment: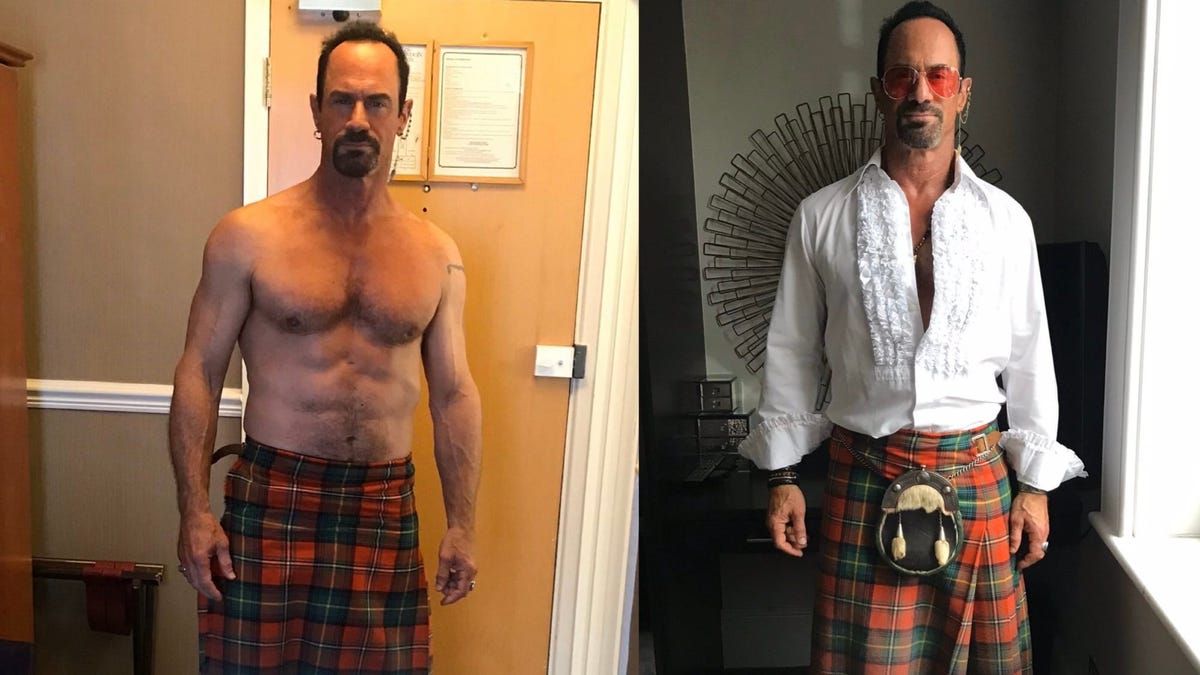 The image left fans wondering if he's true to Scottish tradition when he sported the kilt. Given his Body of Work, which demonstrates Meloni's body confidence through a number of nude scenes – we're going to hedge a guess at YES, he rolls commando.
Meloni turns 60 next year, and proves there's still something to be said for the older guy.
Check out his steamiest moments in the video round-up below: