Last week, we asked our Patrons to vote on the prestigious title of Dick of the Decade, and the votes have now been counted. Below we'll round-up the top 20 out of the selected nominees, with over 1,000 votes.
20. Chris Hughes (Leaked TV footage)
19. Sylvain Potard (Shoot)
18. Jeremy Meeks (leaked)
17. Josh Connor (Man's Own Country)
16. Adam DeVine (Game Over, Man)
15. Drake Bell (leaked)
14. Will Young (leaked)
13. Joaquin Ferriera (Stage)
12. Dylan Sprouse (leaked)
11. Noah Centineo (leaked)
10. Milan Christopher
In 2017, rapper and star of reality show Love & Hip-Hop: Hollywood broke the internet when he went full-frontal for Paper magazine, and we bet he's broken a few holes in his time too. Christopher continues to flaunt as much of his assets as Instagram will allow.
Joint 9th/8th: Michael Fassbender and Tyler Posey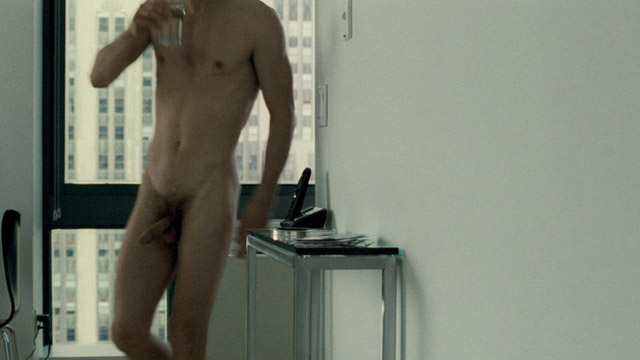 Tied at 8 and 9 are Irish actor Michael Fassbender, who's nude scene in Shame (2011) has become something of a noteworthy moment amidst gay film buffs. Must be due to his long, girthy acting skills. Teen Wolf star Tyler Posey unleashed the beast in a *handful* of jerk-off videos he'd sent to someone
7. Charles Laurent
The French model garnered a lot of media attention when he walked naked down a Parisian runway, but the gays only really knew who he was when his nudes from Scruff emerged online; even the biggest of size queens clutching their pearls.
6. Orlando Bloom
Back in 2016 front pages were splashed with paparazzi shots of Orlando Bloom paddleboarding naked with his girlfriend and "singer" Katy Perry. Bloom didn't look to have suffered from much shrinkage from the water, and later claimed he had "no idea" he was being photographed.
5. Alex Bowen
The Love Island star had his dick pics leaked on the web, and the web responded with "OMG!" The black and white image showed Bowen sitting back naked with his hard-on stealing all the focus.
4. Tom Daley
The story that Tom Daley had had his sexts leaked first emerged in The Sun in 2017 and reported to contain snaps of the British diver in compromising positions that he sent to man while on a break with Dustin in 2016. It wasn't until 2018 the pics popped up on Tumblr.
3. Brandon Myers
Busted pic.twitter.com/mHqB08siIH

— Andrew (@Andrewthomas696) May 13, 2017
The Ex On The Beach star was clearly a fan of flashing his dick on Snapchat after a series of images began to emerge on Tumblr. Followed by videos. Then it was uncovered that he'd featured in an awkward gay porn flick. Now he's got an OnlyFans. If that's not the circle of gay life.
2. Jwan Yosef
Ricky Martin's then-fiancé and now husband had a photo from a nude shoot emerge online; although it was around the same time in 2016 that the leaked pics showing him fully excited that really caused a stir… in people's pants.
Justin Bieber
Arguably the most famous male frontal of all time, Canadian singer and one of the biggest selling artists of all-time shocked the world when he was papped skinny-dipping in 2016. It wasn't long before the uncensored images made it onto… here (!) and went viral. Even to this day, that's the most hits C&C has had in one day.