Today's Man Candy comes in the form of Brazilian TV personality and actor Bruno Miranda. Turns out its not just the drugs that better in South America.
Bruno is known as Borat from 'Love and Sex', in which he flaunts his extensive mankini collection that he wears on the talk show, hosted by Fernanda Lima. Fortunately, he's got an ass that won't quit and need for validation that won't either, which gratefully keeps him naked. Although if my body looked like that you best believe I'd be going Christmas shopping in a speedo.
He's also the guy out of that naked viral photo where he's having his bubble butt measured: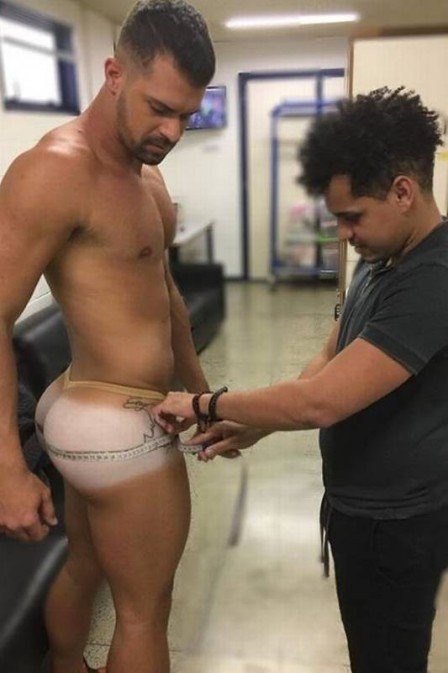 As far as we know the show was discontinued from last year, and we're yet to find more info about what Bruno is up to, but we're hopeful it's not a job in which he's required to wear more than one-sixth of an outfit.