Another week, another Ryan Murphy show. And last week, the seemingly unstoppable showrunner unveiled a show last week for Netflix. Thankfully, The Politician, unlike its name suggests is not about real politics. But rather, high school politics (us gays were always way more into those anyway).
The Politician follows schoolboy Payton's quest to become president, but first, he must win the school election.
With its exaggerated storyline and camp wit, the show has been an unsurprising hit with the platform's viewers. Although Murphy often constructs comedy in its macabre form, he's almost always better at nailing the genre when its subtle. And how he's mirrored the characteristics of two power-hungry rich school kids off of real, immature politicians is particularly delicious; after all, the White House is basically just a playground at this point, right?
Like every Murphy show, the Politician is heavy with its queer overtones, although these ones are a far cry from the thrusty scenes of American Horror Story; we get heart boners instead of real boners. Initially, Payton is running for school president against another closeted guy, River, with whom he had a complicated affair with. But what's different about the jock/geek dynamic, is that River doesn't demean or use Payton, in fact, is quite the opposite when the pair are in private. And for a few moments, we're reminded what it's like to be young and feel the rush of forbidden trysts, because getting it on with the hunky school jock and having him cuddle you afterward were the teenage dream.
I'm not crying, I'm chopping onions, bitch.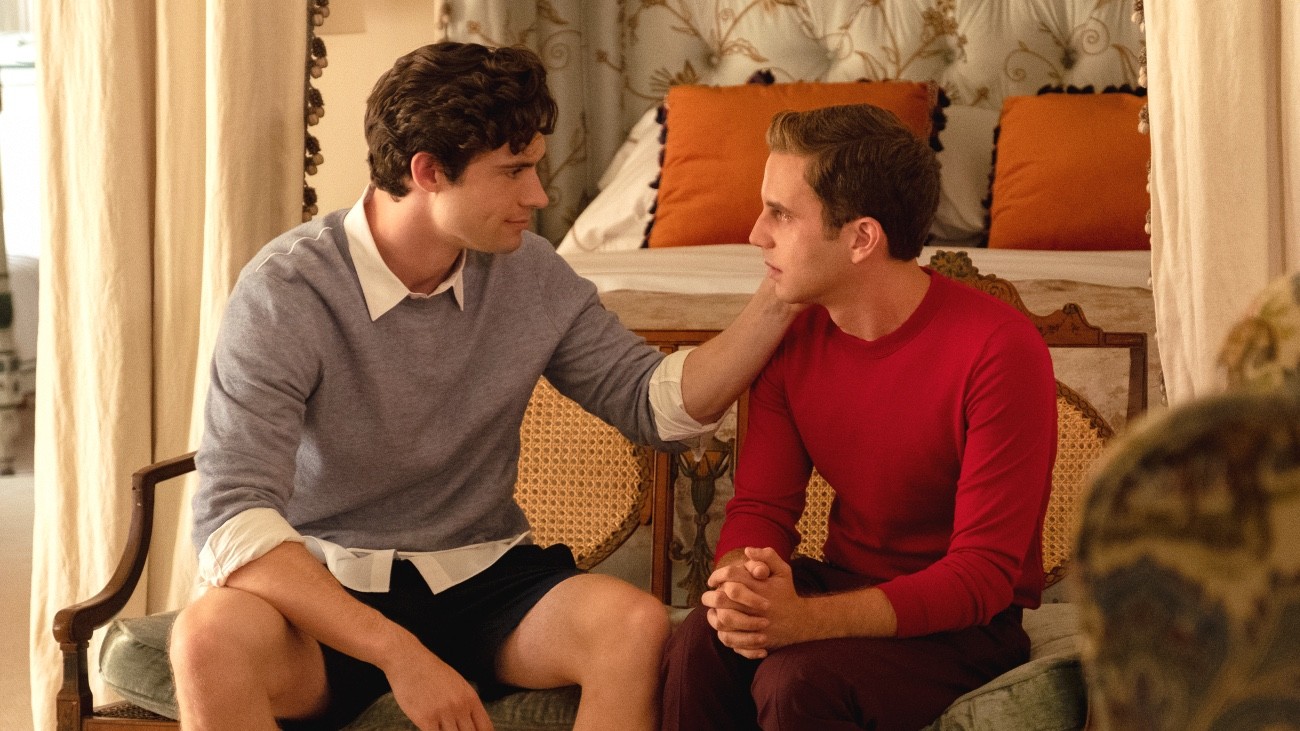 Add to that, the bitter squabbles that Murphy has come to skewer through the likes of Coven and Fued, and fan-favourite Jessica Lange, and there's no surprise that Netflix offered Murphy a two-season contract before the show had even aired. Lange plays a southern mother who's been drugging her kid to milk the financial rewards, and does so fabulously; duh. Gwyneth Paltrow plays Payton's loving, doting adoption mother and lesbian, go figure!
Naturally, Murphy's love of musicals gets another GLEE-style infusion into his latest project. Personally, I'm not here for the break-out-into-ballad moments, but its soundtrack is also a selling point for many viewers. Each to their own.
Regardless, The Politician will bee re-elected by Netflix for another season, and it starts production this month! We're already counting down the days.