The right-wing organisers of Straight Pride in Boston, Super Happy Fun America, got a shock this week when their "mascot" Brad Pitt denounced their agenda. Bloop!
The Hollywood Reporter confirmed yesterday (Thursday 6th) that Pitt's reps had filed a complaint which ordered the group to stop using his name and image.
Their site stated: "Congratulations to Mr Pitt for being the face of this important civil rights movement," with two images of the famous star.
They've since replaced him with Milo Yiannopoulos. Wow, real upgrade. Imagine having a mascot that half the world has never heard of. The bitter organisation penned in a press release: "Due to a scheduling conflict, our former mascot is no longer available. Not to worry, we found someone younger, more handsome, and more in tune with heroic masculine virtues."
Scheduling conflict? You mean, you scheduling Brad Pitt to be the face of some dreggy march?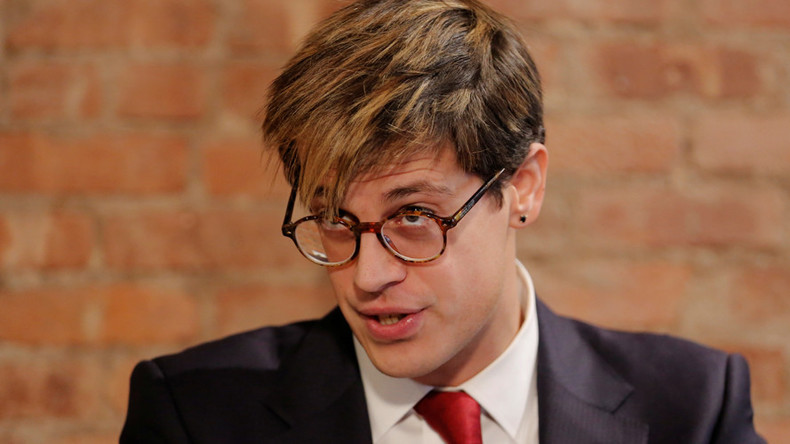 Yiannopoulus, an openly gay political commentator, has stepped in, saying: "I might technically be a sequined and perfectly coiffed friend of Dorothy's, but I've spent my entire career advocating for the rights of America's most brutally repressed identity – straight people – so I know a thing or two about discrimination."
LAWD. Why didn't just ask Aaron Schock? Anybody else had it with these self-hating gays? Also you can clearly see he's delusional; what part of him is "coiffed" apart from his internalised homophobia?
"Men, bring your most toxic selves. Women, prepare to burn your briefcases! Because it's great to be straight, and we're not apologising for it any more. We're Here, Not Queer."
Just as a reminder, Yiannopolous has previously said that sexual relationships between 13-year-old boys and adult men and women can be "perfectly consensual" and positive experiences for the boys. Though later said he doesn't condone paedophilia and that his remarks stemmed from his own childhood abuse.