Move over Tinder, Facebook wants your business.
It was only a matter of time, surely, before the world's most popular social network (yes, even now) introduced a way to reverse friendzone people.
Secret Crush will adopt a similar liking process to Tinder, in that users won't know who has 'liked' them, until they like them back. At which point, Facebook will notify you both. If the feelings are only one-sided, the crush will receive a notification that they have a crush, but the unrequited lover's identity will remain a secret.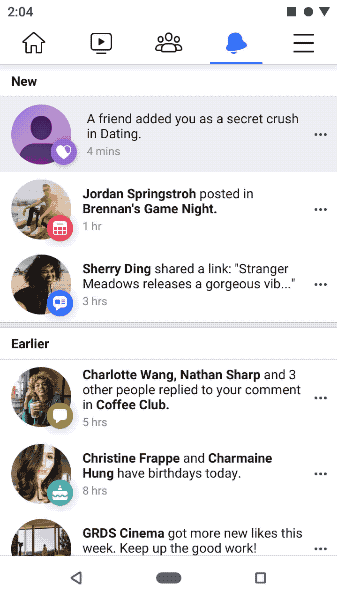 What's different to Tinder is that you won't have to sit there endlessly scrolling to find people you wanna bang, although you can only add nine people to your crush list.
This is definitely gonna shake up the app – which has lost most of its novelty due to the outspoken opinions of people we don't talk to anymore, and data breaching. On that, Facebook says "All activity that occurs in FB Dating stays in FB Dating and will not be shared externally."
It's really quite genius. Currently, zero people have FOMO looking at baby photos and irrelevant political inputs, but I'll definitely log in to see who wants to bump uglies. It's also a clever way for Facebook to increase their engagements: rather than adding people on Instagram, will we go back to Facebook and then put them on our crush list?
Secret Crush is currently only available in countries where Facebook Dating is already live — i.e. Canada, Mexico, Colombia, Argentina, Brazil, Peru, Chile, Bolivia, Ecuador, Paraguay, Guyana, Uruguay, the Philippines, Vietnam, Thailand, Singapore, Malaysia, Laos, and Suriname. The UK, US and Australia will have to wait a little longer.