If we get a half-decent aftershave this Christmas we'll be lucky, but it seems some are getting luckier than us already. These two replica animals are balls-deep in public and we can't even get a text back.
A shopping centre issued an apology after their Christmas display of two randy polar bears went viral. Well, it's not a traditional Christmas display, but you can't break hoe barriers by playing it safe.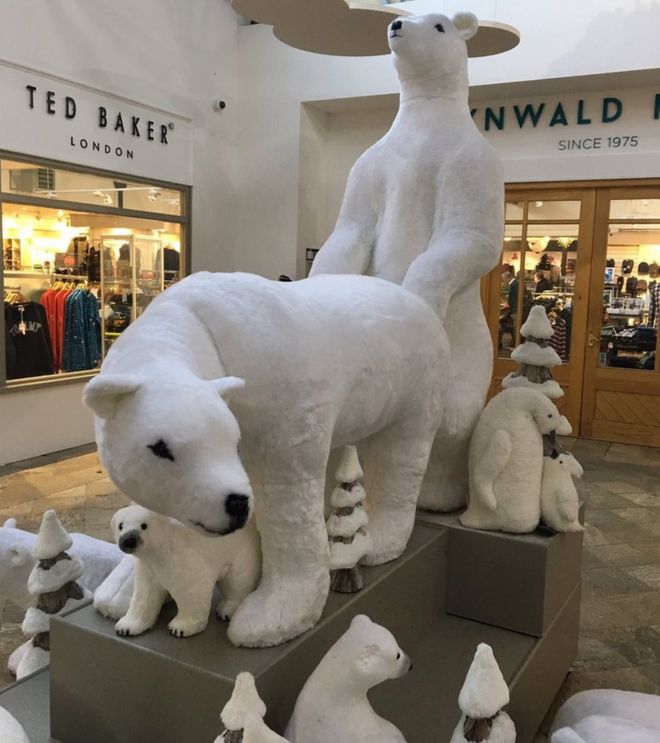 Hopefully, next year's display will see Santas elves in a gangbang while Rudolph pleasures himself from across the mall.
Tynwald Mills mall on the Isle of Man's festive display backfired as the positioning of the bears looked like they were engaging in anal sex. But the store claims the bears had been rearranged without permission – and the legend isn't even receiving their credit.
So a Shopping Centre on the Isle of Man just had their Christmas decorations done… ? pic.twitter.com/4s8MMsd9zn

— Liam Rice (@Li4mricee) November 18, 2018
A rep for the shopping centre said:
"We'd like to thank our customers for getting a little too into Christmas this year with our Polar Bears in the atrium and can reassure you the display has changed somewhat since setup.
"Apologies to anybody offended by our somewhat interactive display. ? #nightattheshoppingcentre #naughtybear."