A wee commotion was caused this week when Beatles singer Paul McCartney confessed to GQ his circle jerk with fellow band member John Lennon and a few of his friends. But we'd much rather fantasize about more recent boyband members (our fantasies don't work as well in black and white) sexual hijinx on the tour bus…
And thankfully, we've been given that. Thanks to a Twitter user who reminded us One Direction used to play around with each other's dicks all the time. Totes commonplace, dolls. The image comes from a clipping of an old-school interview with Closer mag:
Harry sounds like quite exhibitionist… so why have we only seen one blurry nude?!
In the article extract, Louis Tomplinson says, "I've been asleep before and Harry has hit me round the head with dick/cock. It actually wrapped round my whole face – who wouldn't be envious of that?"
Some would be more jealous of having it whacked round your chops. Ed Sheeran has also previously vouched for the size of Harry's member.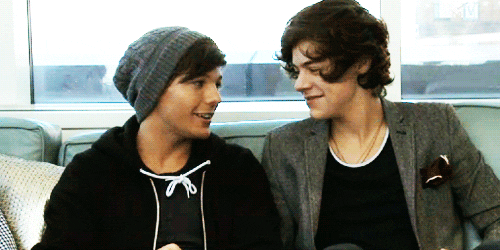 Back in 2016 Blue's Lee Ryan admitted that he got jiggy with bandmate Duncan James.
Which other bandmates would you love to see hook-up?