This is not RuPaul's best friend race. No ma'am. But but it also appears that it's not RuPaul's Nicest Mentor Race, either. Mother Ru had admitted to having a mother meltdown on the set of Drag Race All Stars 4: Tyra Banks VS Tiffany style.
On a recent episode of podacast, What's The Tee with Michelle Visage, Michelle revealed "I've known Ru for 30 years. I just sat there and let her have her fun, screaming at the top of her lungs."
"They didn't know what the fuck, they were like, 'Erm', she said. "I've known you like that before. That's like old Ru."
Sounds like mama had a wee sassy temper back in the studio 54 days. And apparently the queens were "shitting their pants".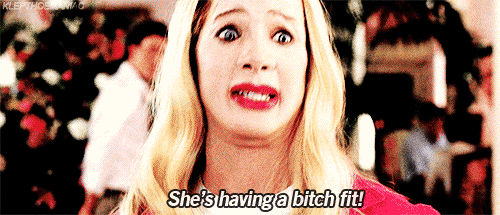 RuPaul claims he was "jacked on java" at the time; which if you don't know, means coffee.
"This is for All Stars, and everybody knows we're doing All Stars, we're not giving anything away. Let them guess what episode I go friggin' crazy on."
Well it looks like we'll have to wait until 2019 to find out who gets a scolding!