He often seen in selfies smoking a blunt, but it turns out Wiz Khalifa's joints aren't the only thing that's fat. The Sucker For Pain rapper recently had an x-rated snap of himself surface online, so naturally we gotch'yall the hook-up.
Khalifa was also on a radio show this week, talking the homoeroticism of eating bananas; well, actually, it wasn't even quite that intellectual. He basically said that if you don't break it into pieces like a 3 year-old, rather than eat it like a normal adult would, you're gay.
Yeah, you know, because bananas are phallic. So eating one would obvs make you a homo.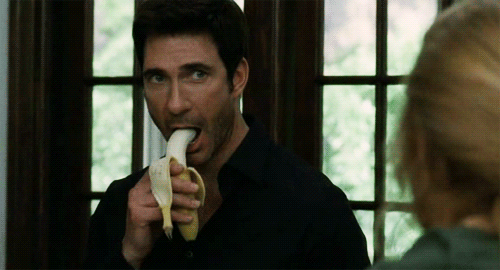 That's where he's wrong… Dick tastes so much better than fucking fruit.
He told the host, "If you bite into a banana, you sus[pect]."
"You gotta break it in pieces, bro. If you a n*gga, n*ggas gotta break the banana in half."
"I'm just trying to help you out, bro. If you're in public, just break it into pieces."
Do you know what that sounds like? A brother that chokes on dick in his spare time, and has smoked so much weed he's become paranoid eating bananas in public will blow his cover.
Anyway, amongst all this banana talk, it seems like the DEFINITELY NOT GAY rapper had his own banana leaked. See the NSFW pic here