Schools in England are set to (finally) incorporate same-sex relationships and gender identity under a new draft from the government that is set to be in place – and compulsory – from 2020.
The guidance, which hasn't been updated since 2000 (!!) includes a number of important changes, including gay marriage, gender dysmorphia, sexual consent and online safety.
Under the new ruling, primary school kids will be given a basic understanding of diverse family structures and alternative relationships that surround them.
[RELATED: Why we need Better Coping Mechanisms Taught in Schools]
The draft states:
"By the end of primary school, pupils should know that others' families, either in school or in the wider world, sometimes look different from their family, but that they should respect those differences and know that other children's families are also characterised by love and care for them."
For secondary schools:
"Pupils should be taught the facts and the law about sex, sexuality, sexual health and gender identity in an age-appropriate and inclusive way.
"All pupils should feel that the content is relevant to them and their developing sexuality.
"Sexual orientation and gender identity should be explored at a timely point and in a clear, sensitive and respectful manner.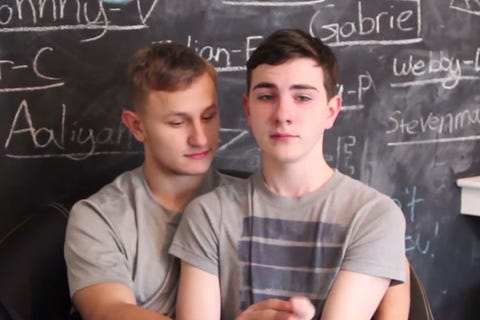 "When teaching about these topics, it must be recognised that young people may be discovering or coming to terms with their sexual orientation or gender identity. There should be an equal opportunity to explore the features of stable and healthy same-sex relationships."
While schools will be free to teach about LGBTQ+ specific topics in their own way, it should be "integral throughout programs of study."
Although the subject of sex and relationships will be compulsory, schools are "flexible" to teach it in their own way, allowing their age and religious backgrounds to reflect that.
[Related: In a Heartbeat' Trailer is for Anyone Who's Crushed on the Popular Stud at School]
Parents can, however, withdraw their child from the 'sex' part of the subject, until three terms before their 16th birthday, when the child can opt back in.
Terrance Higgins said:
"This update is long, long overdue and comes at a time when on average one young person aged 15-24 is diagnosed with HIV every day in the UK and where young people account for the largest proportion of new STI diagnoses. That's why LGBT-inclusive and quality RSE lessons are needed now more than ever."
This is truly great news, and the positive impact will be undeniable. Great, so it's just our kid's mental health next?