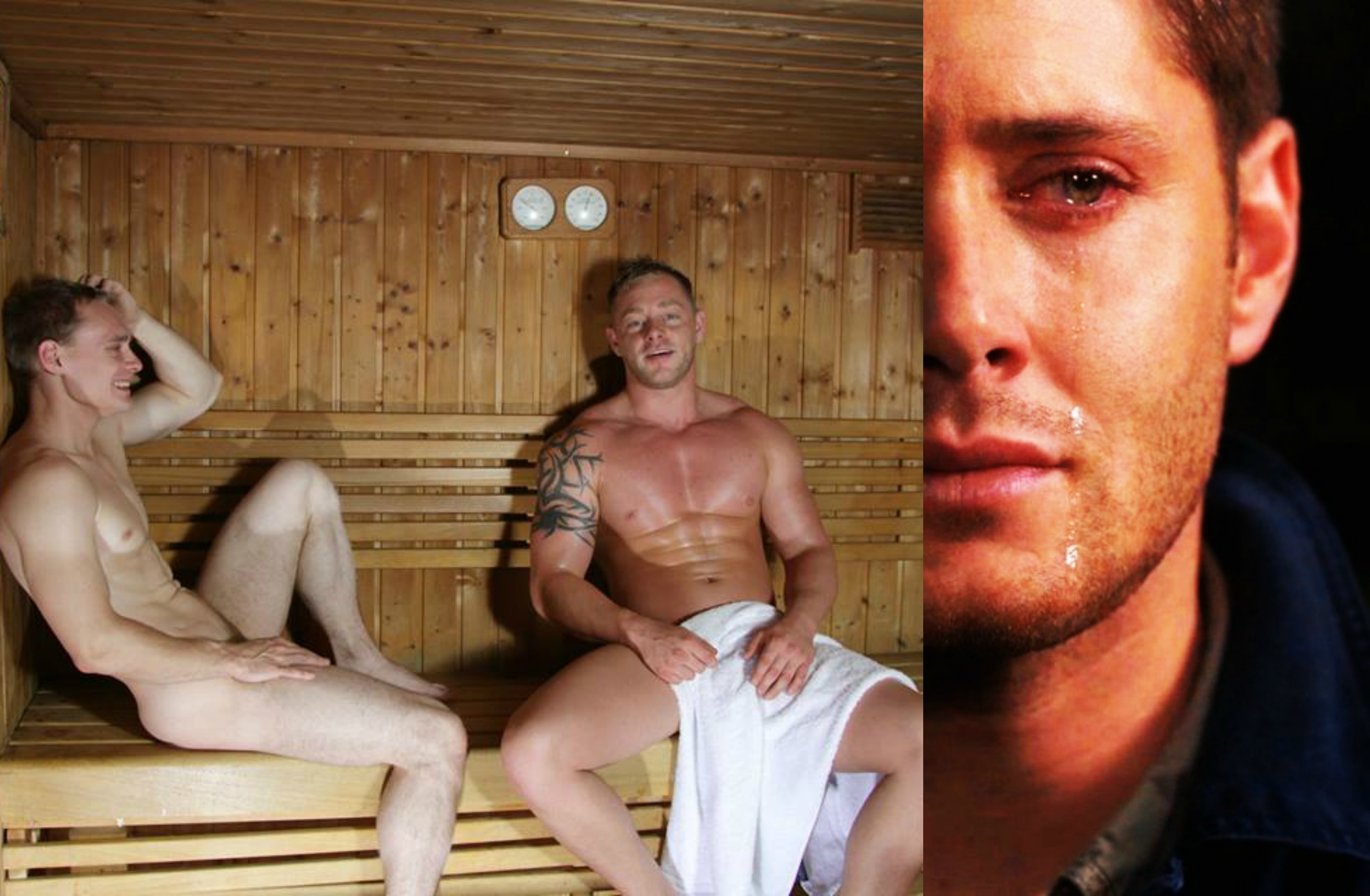 Regular readers will know that the closure of gay saunas has often been an ongoing debate across our platform, and late last week, the Starbucks of saunas – Chariots – closed another one of their branches, this time in sophisticated metropolis, Streatham. After 20 years of sleazy fumblings with perspiring overweight men who's chest hair is styled with lube… It really is the end of an era. Where will the closeted unattractive men of South West go for a sweaty slap and tickle now? But, more importantly, how will gay culture survive?
This follows the heartbreaking news that the Shoreditch branch of the high-class establishment will also be no-more as of later this month. One reader of the Gay Star News tells of his gut-wrenching experience, and no it wasn't the time he got fisted in the sling. He told GSN: "I went there yesterday at lunchtime", hmm, we're going to assume Subway was closed, so he went elsewhere for a 6-inch snack to fill his hunger.
"There was a big white van outside taking away all the towels". Cut to slow-motion footage of the witness, silently whaling and clutching his pearl necklace.
'The manager was there and he told me that staff were only informed last Friday that the land had been sold and the venue was closing. I think they closed Sunday.He said they were all shocked and that he'd had regulars turning up and some were very upset to hear of the closure – some were in tears."
STOP IT. Tears?! Wonder if they'll hold a candle lit vigil outside the venue to mark its influence on the community. Gaggles of queens laying down bouquets of anal beads and floppy dildos.
"I've had friends texting me, people who went regularly, who are really upset. I've supported the place for the last 15 years and am very sad to see it go."
Imagine:

You've "supported" it? Love how this one's preaching like she was donating to a charity for fifteen years and not paying to zombie-stumble around in the pitch black clutching for dick. If it's that important, I'm sure you can grasp the concept of the app store.
If it hadn't shut, perhaps that's what you'd have been doing for the rest of eternity – maybe this is a sign for you to go get your life. Or what's left of it. If he injected as much time into a hobby, as he did leering and having sex with strangers, he probably could've been as big as Adele. Instead, he's whispering "Hello, from the other side" through the glory hole.