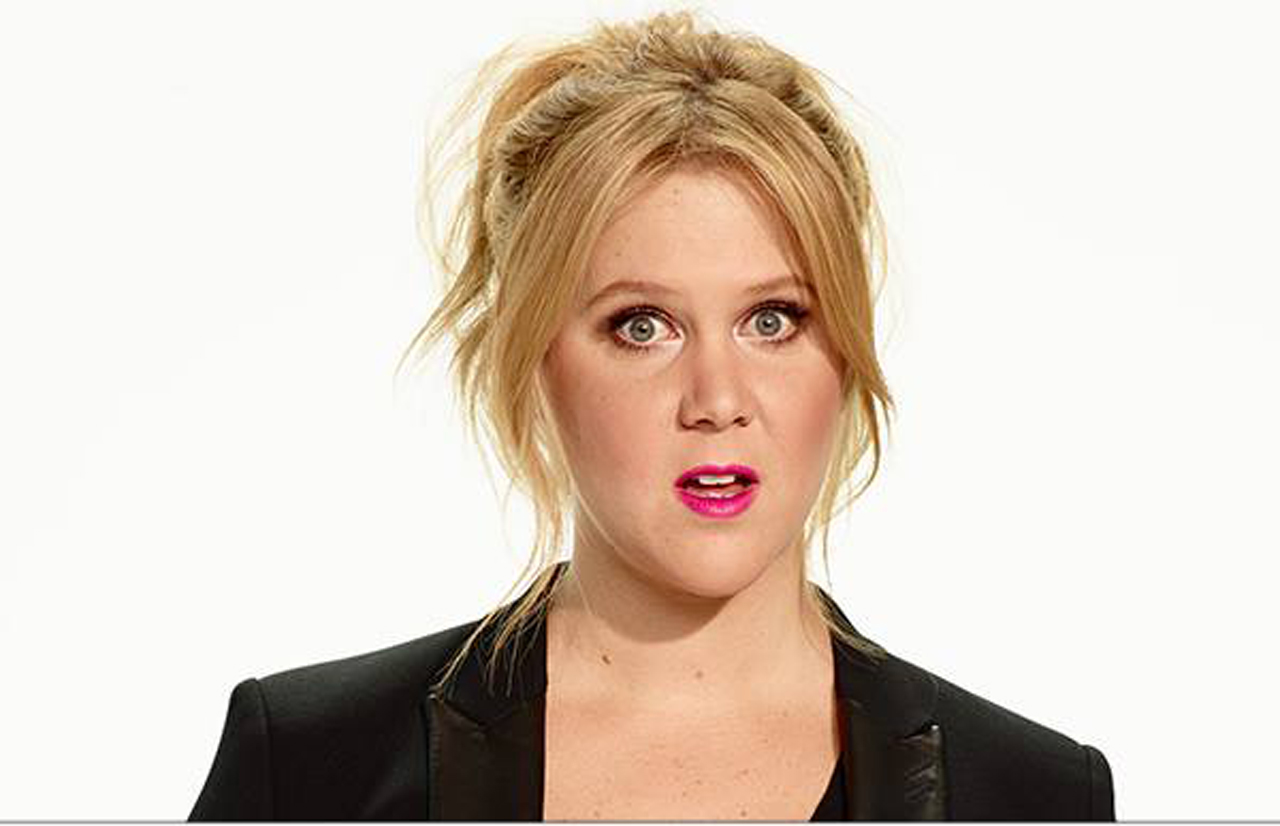 Amy Schumer is making headlines again – except this time it's not for own ballsy jokes. At the recent Critic's Choice Awards, Amy took a picture with 17 year-old film critic Jackson Murphy. Following the selfie, the teen tweeted the snap, with the caption:
"Spent the night with @AmySchumer. Certainly not the first guy to write that." 
Hardly a brutal blow considering most of Amy's stand-up schtick is to do with her being a chubby jezebel. You would, after all, think that she would be able to take a joke as well as she takes dick. But Amy didn't respond lightly to the comment, tweeting:
"I get it. Cause I'm a whore? Glad I took a photo with you. Hi to your dad." 
Hmm… So apparently it's OK for Amy to call herself a whore, but not OK for anyone else to do it. I can kind of see her point, it's like the whole 'family' thing, you know, you can call your sister a bitch, but the second someone else does it, you're like: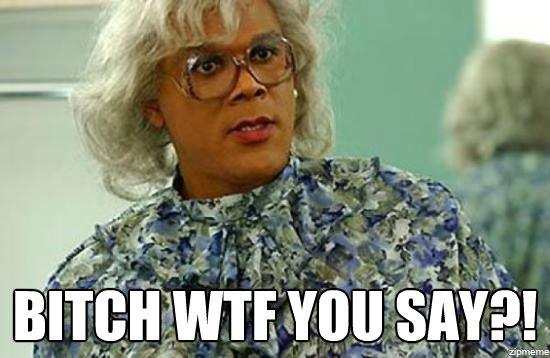 Maybe Amy felt that having met a young guy that probably pandered to her like a little minion when he met her, and then took to social media to crack that joke, that he was trying to mug her off. Realistically, she should have just taken it on the chin like a pair of dangly balls, and made a quip back about how she couldn't even feel it, but wasn't sure if it's because he had a pencil dick or 'cause she has a baggy vag. Or even better; 'that's cute that you don't want your friends to think you're still a virgin' (which he totally still is).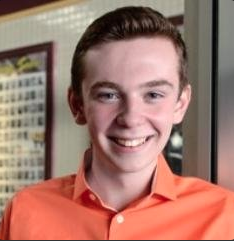 It would've gone down a lot better than the loads she's used to swallowing.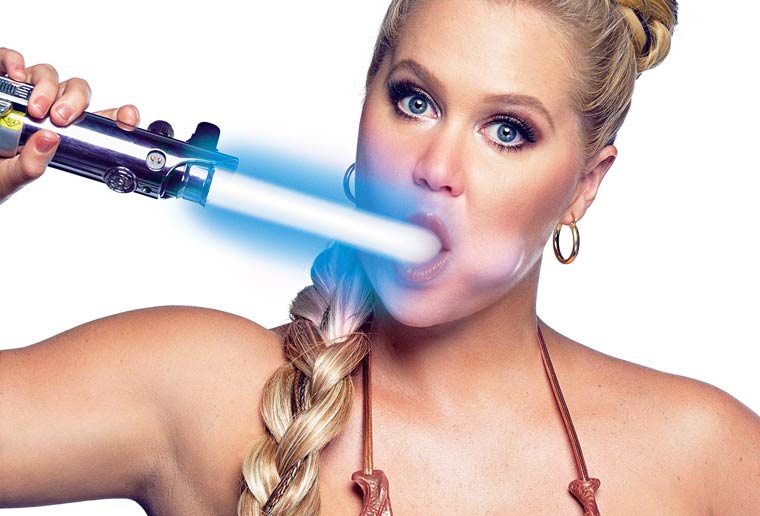 But I guess when you're a celebrity to the status of Amy Schumer, she doesn't have to stop on the red carpet. She doesn't have to be a nice person. Lord knows most of the cast of Desperate Housewives don't bother. She could've quite easily turned around and mugged him off, left standing there with his smart phone desperately clutched in one hand, with his dad to the other side 'cause he has no date to take.
The thing is, everyone is SO damn PC that nobody can take a joke anymore, and I'd like to have thought that Miss Schumer was different, but Jackson Murphy isn't quite established enough in his field for people to get this sense of humour… Maybe he should have followed his first tweet, with a "[j/k: not surprised, she's an absolute pleasure]" to soften the *blow*. Instead, he ferociously apologised, like he'd just stepped on the Queen's foot and broke her toe:
"I truly apologise for the tweet I posted earlier. I'm not a comedian and it wasn't funny." 
Actually, yes it was (sort of) funny. Just perhaps a little too big for your boots right now. OH, but he couldn't leave it there… Shitting his pants he'd ruined his career, he apologised AGAIN.
"I truly apologise. Thought you'd like the joke. I should leave the comedy to you! Thanks for the photo. Glad you won last night!"
LORD. Grow some balls at least. "Soz hun, didn't mean to offend you! Just a bit of bants babe…" would have sufficed. If anything, this is helping you get your foot in the door because you're now the bold 17 year-old that made Schumer look like a bully.
So maybe she wasn't in the entirely in the wrong, but if you can laugh at yourself like that, then you shouldn't take it so much to heart. Let's not suddenly get all uptight and feminist now one has a boyfriend… She'd have been much more respected for laughing it off.