For those of you that don't know the legendary club queen, fixture of London's after hours clubs, and style icon Glendora, you wanna get to know. Lord knows, being in Orange at 7am on a Monday is almost not worth it without her. And girl ain't afraid of a little reinvention (we're talking weekly), and it seems we're not the only ones living for her flawless fashion — celebs have been snatching that style like a YouTube tutorial. Here's just a few times that Glenny showed the A-listers what's what…
Dame Edna Everedge 
Glendora has always been a bit of a wallflower. So are we really surprised that Dame Edna jacked this subtle ensemble from right beneath her kitten heels? Glenny was clearly on her way to a job interview in this minimalist number.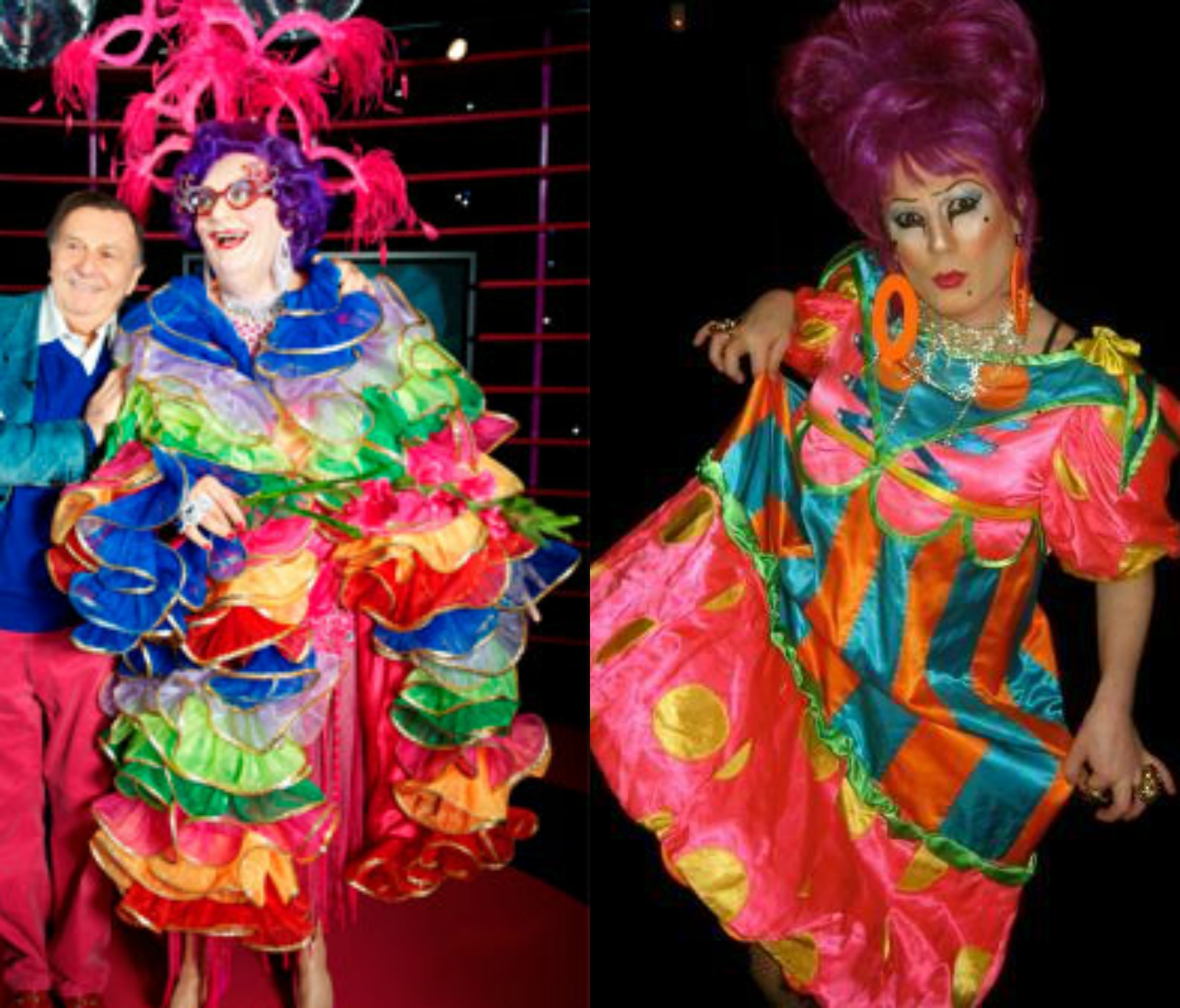 2. Fleur East
Bold curls and monochrome stripes. Bitch, where exactly do you think you're going in this copycat couture? Amen that she didn't have the audacity to steal her signature brows too. She can't play that Sax, but we've heard Glendora's better at blowing other things.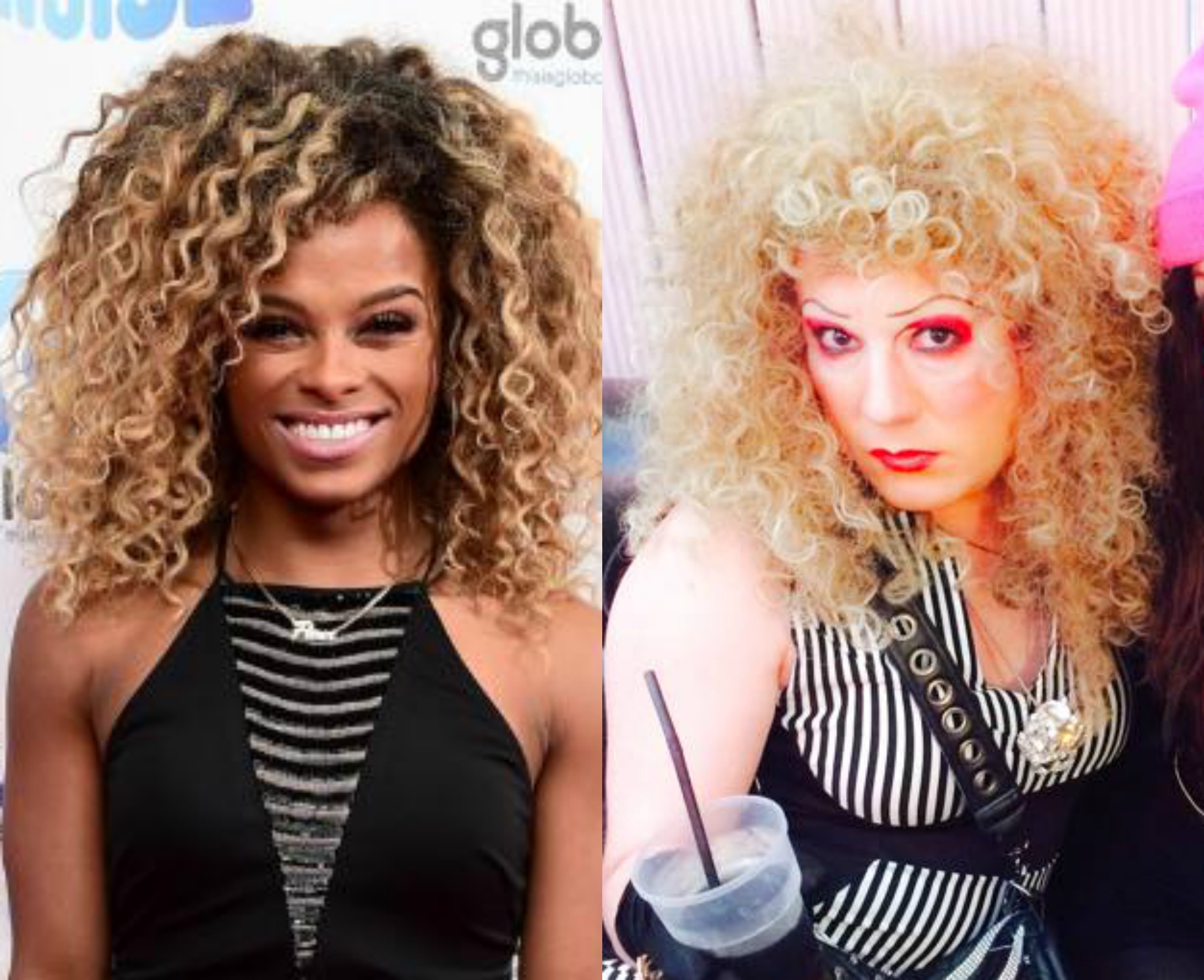 3. Nicki Minaj
Bang Bang into Beyond! Oh girl, you think you're the Only one rocking underwear as outerwear, Nicki, no! Glendora has been there, done that, bought the gram of k. Bet you feeling like a Stupid Hoe now… Nicki's singing The Night Is Still Young, while Glenny's on her fourth day of partying. Amateur.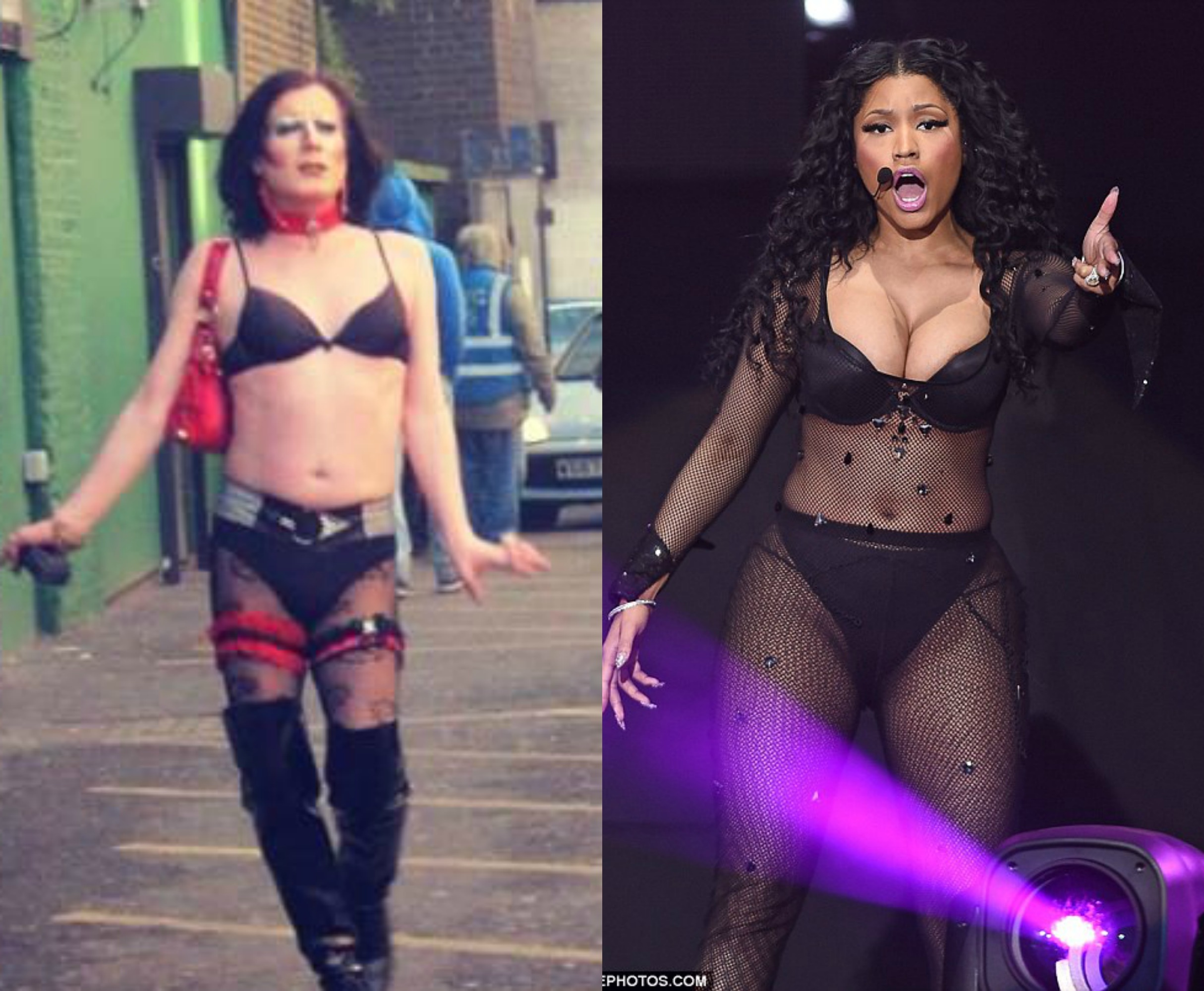 4. Busy Drag Queen
As if this tranny became a YouTube sensation through what Glendora been doing her whole life; returning from holiday and going STRAIGHT to the rave. And she has better legs.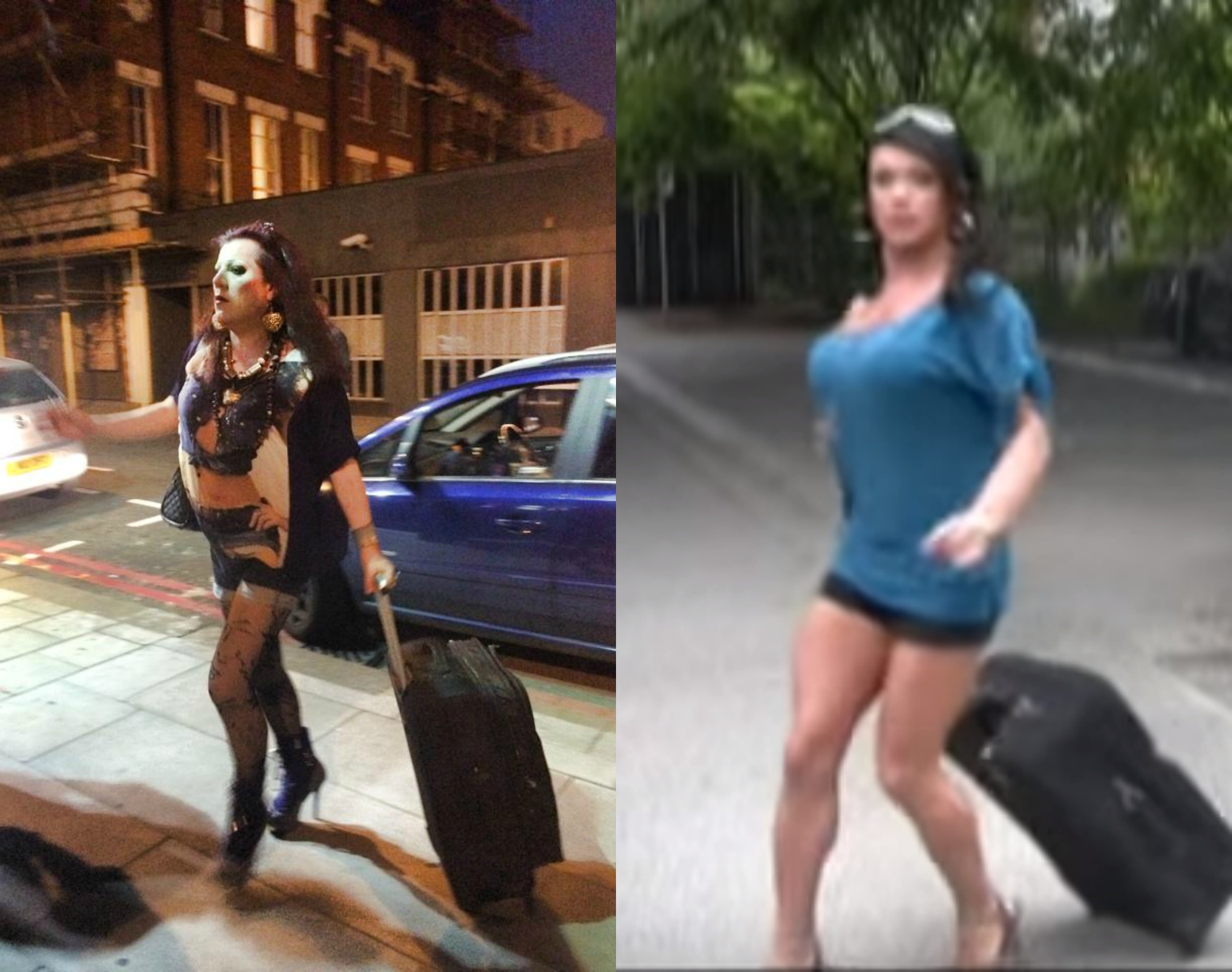 5. Rihanna
Bitch Better Have My Weave! Glendora thought she lost that 'fro one messy Sunday at Kazbar, but RiRi snatched that one when she was passed out in the corner.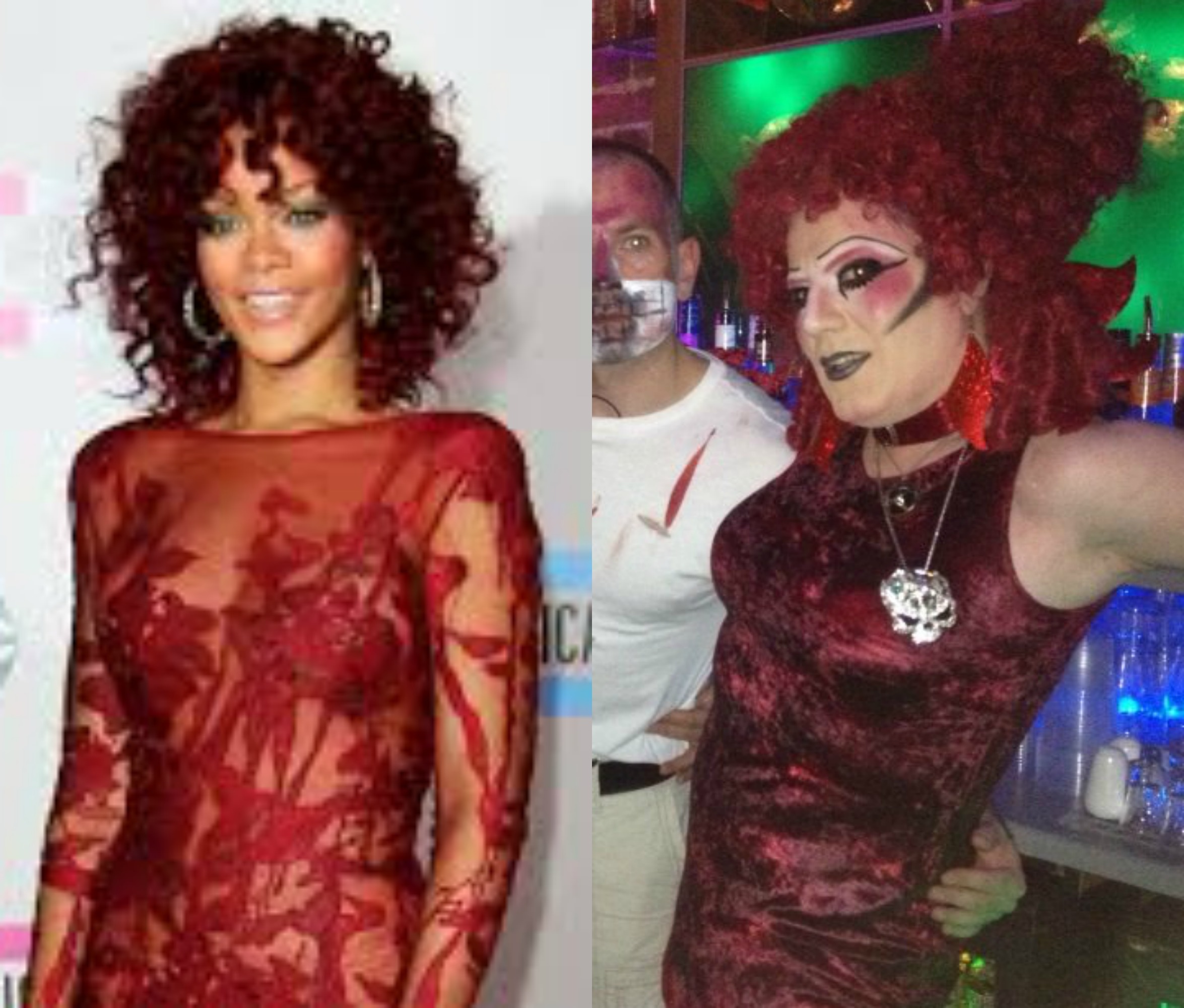 6. Anne Robinson
You stole the specs and you stole the bob. Miss Robinson, you are the weakest link, GOODBYE, GIRL. Anne has absolutely no conviction in this look, in fact the only thing she has is a stick up her arse, while Glendora is necking a Carlsberg and having her baps ogled by a raver.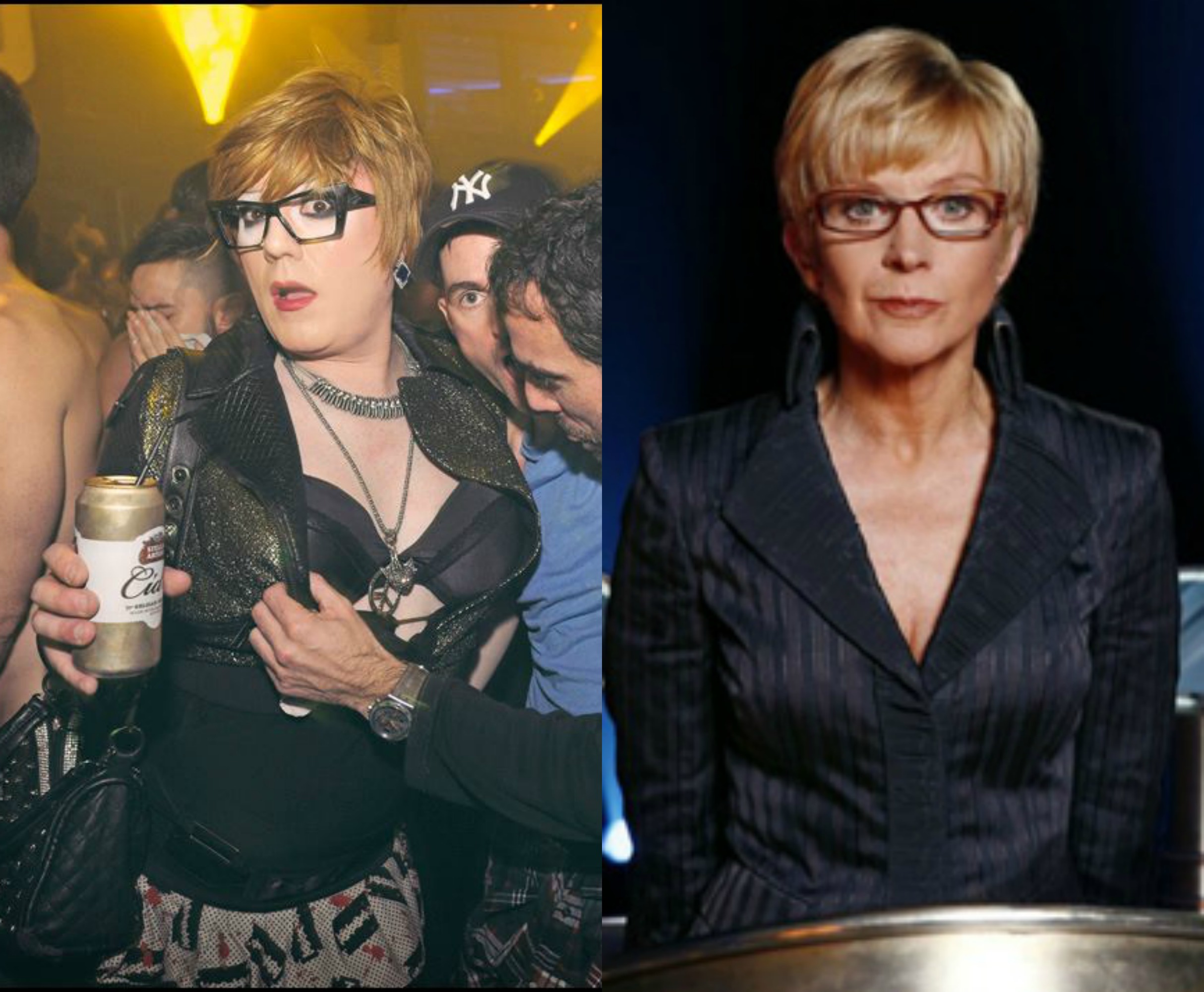 7. Helena Bonham Carter
Now that's just uncanny. What Miss Carter, you think that just because you don't bathe for days at a time either, that you can waltz in here, taking poses as well as outfits? Although I 'spose they were both at events sponsored by Orange.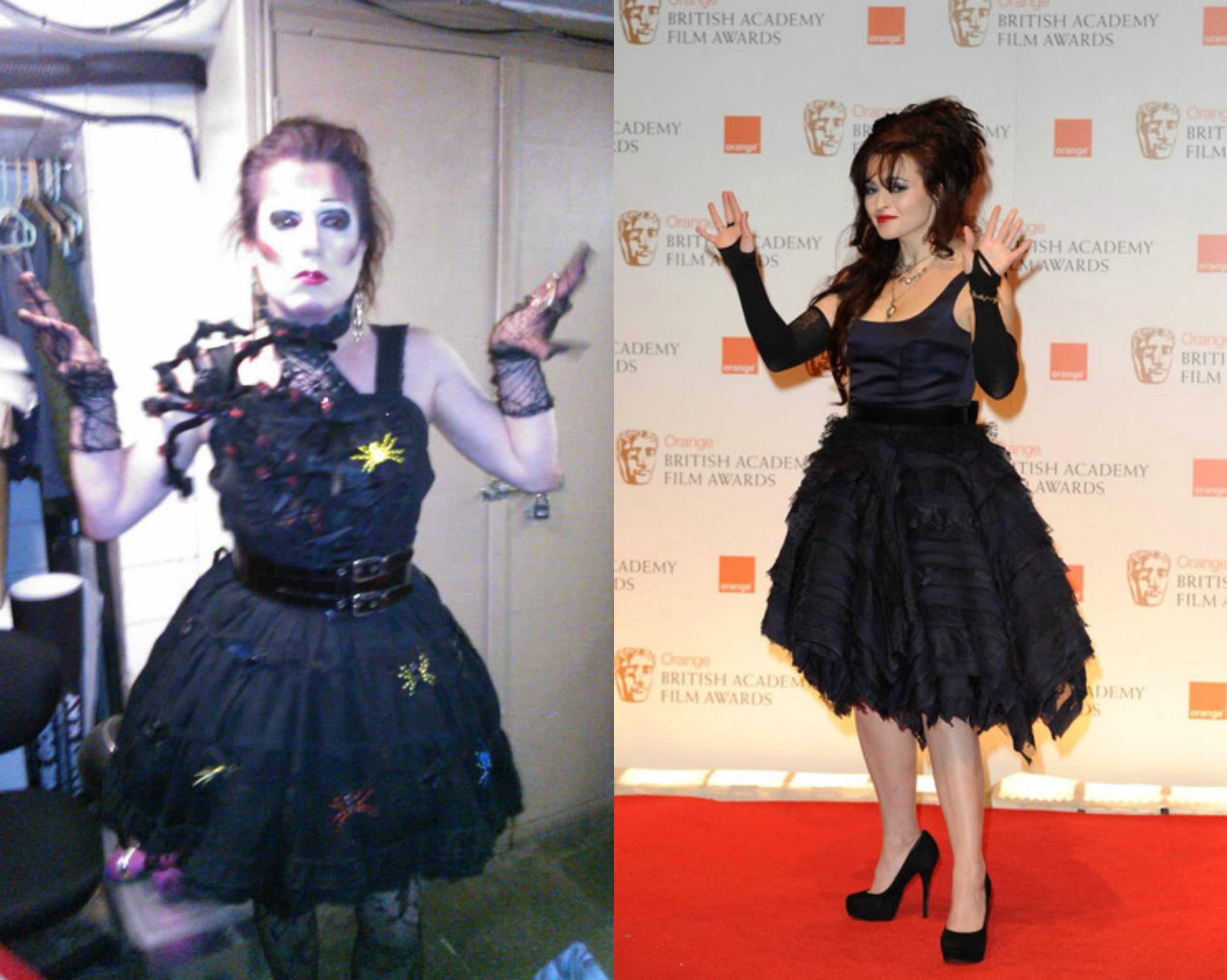 8. Peggy Mitchell
She may run tings in the Queen Vic, but down Clapham she ain't got a scratch on Glendora.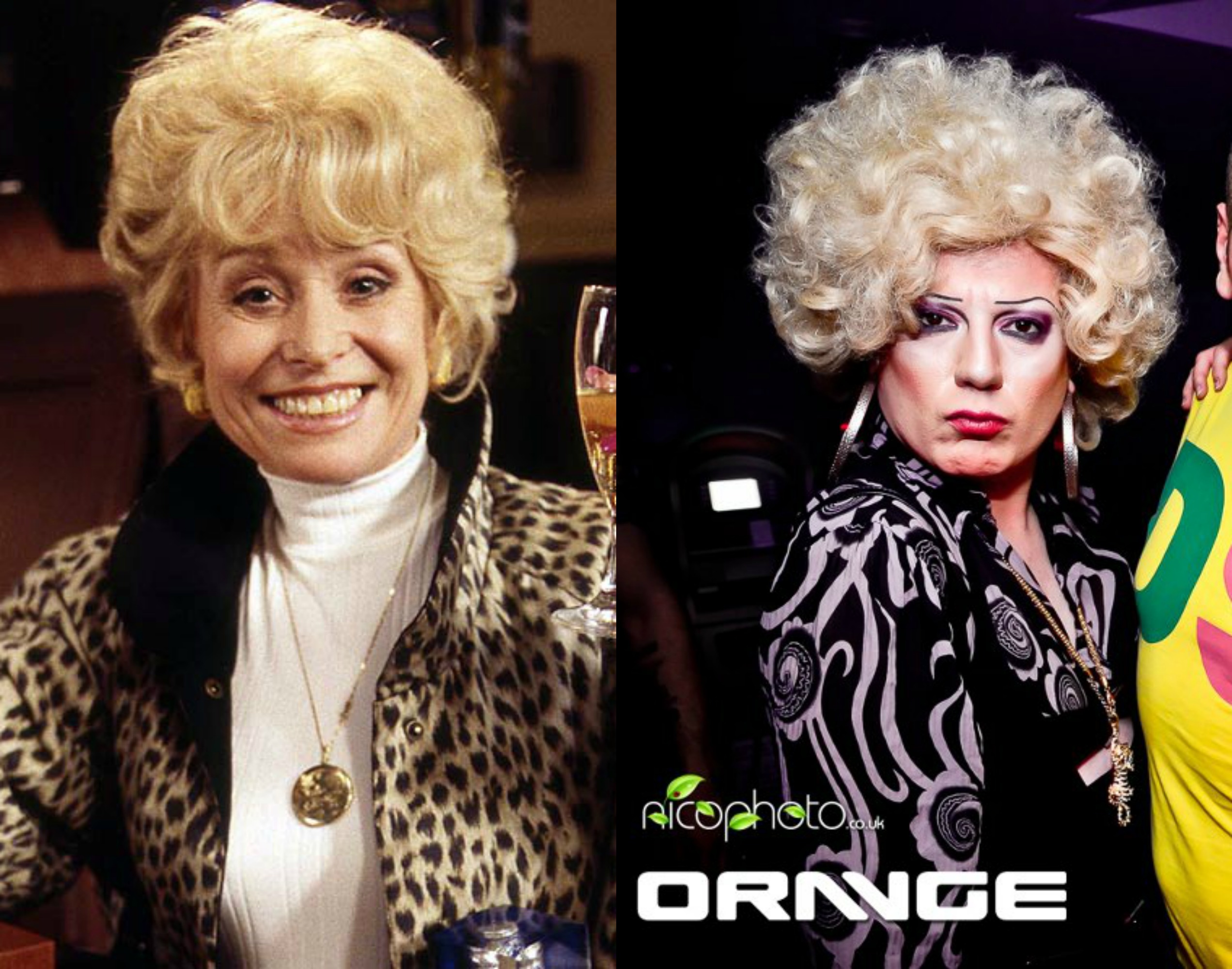 9. That witch from Hocus Pocus
She couldn't even afford the hat, so she bent up that crusty hair to imitate Glenny. Who is showing a much more playful side with the peek-a-boo leopard print bra and neon hem of her dress.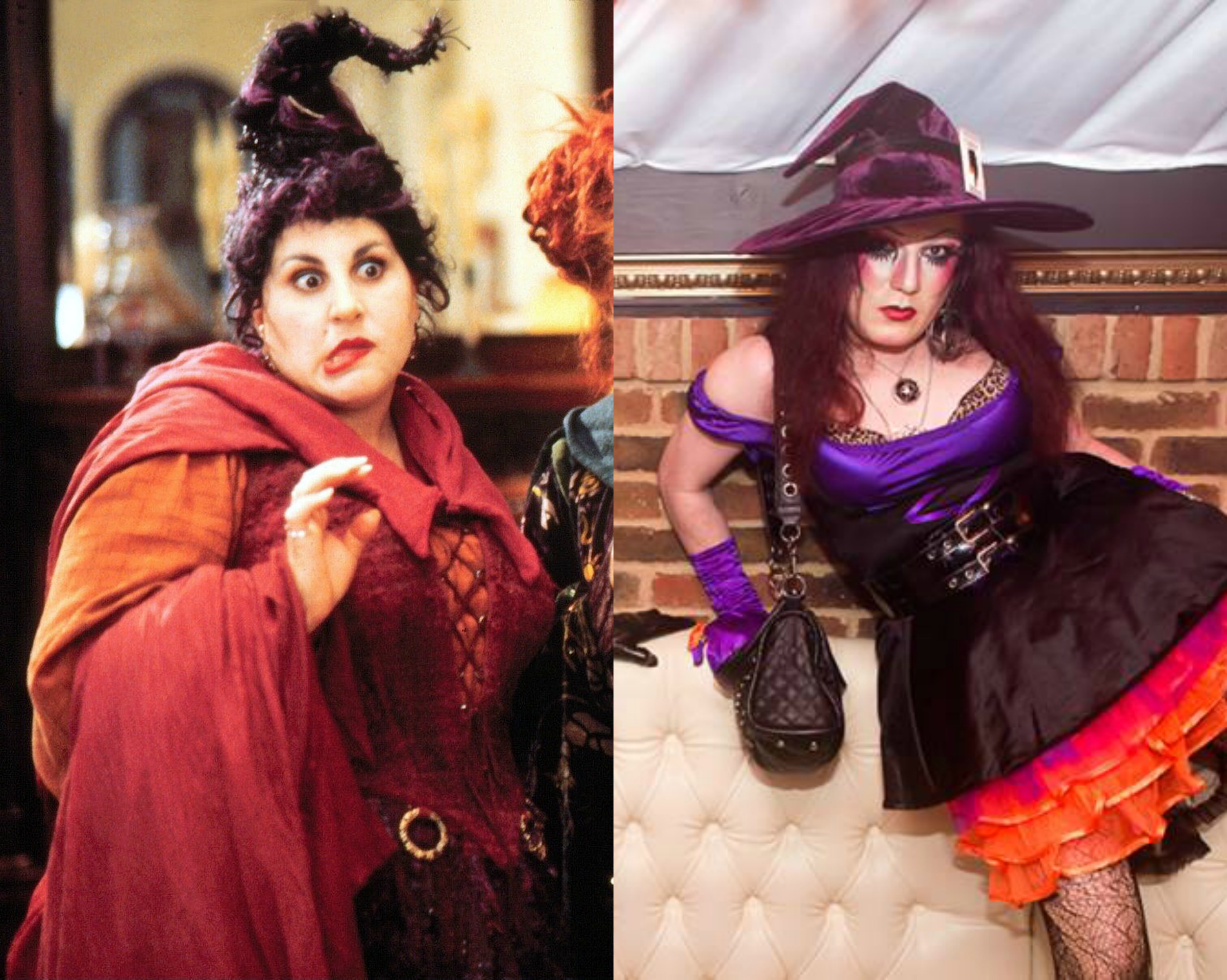 10. Nicole Scherzinger 
Long flowing locks, paired with a tight purple number, we've seen that before Nicole! The only difference is that Glendora knows how to accessorize.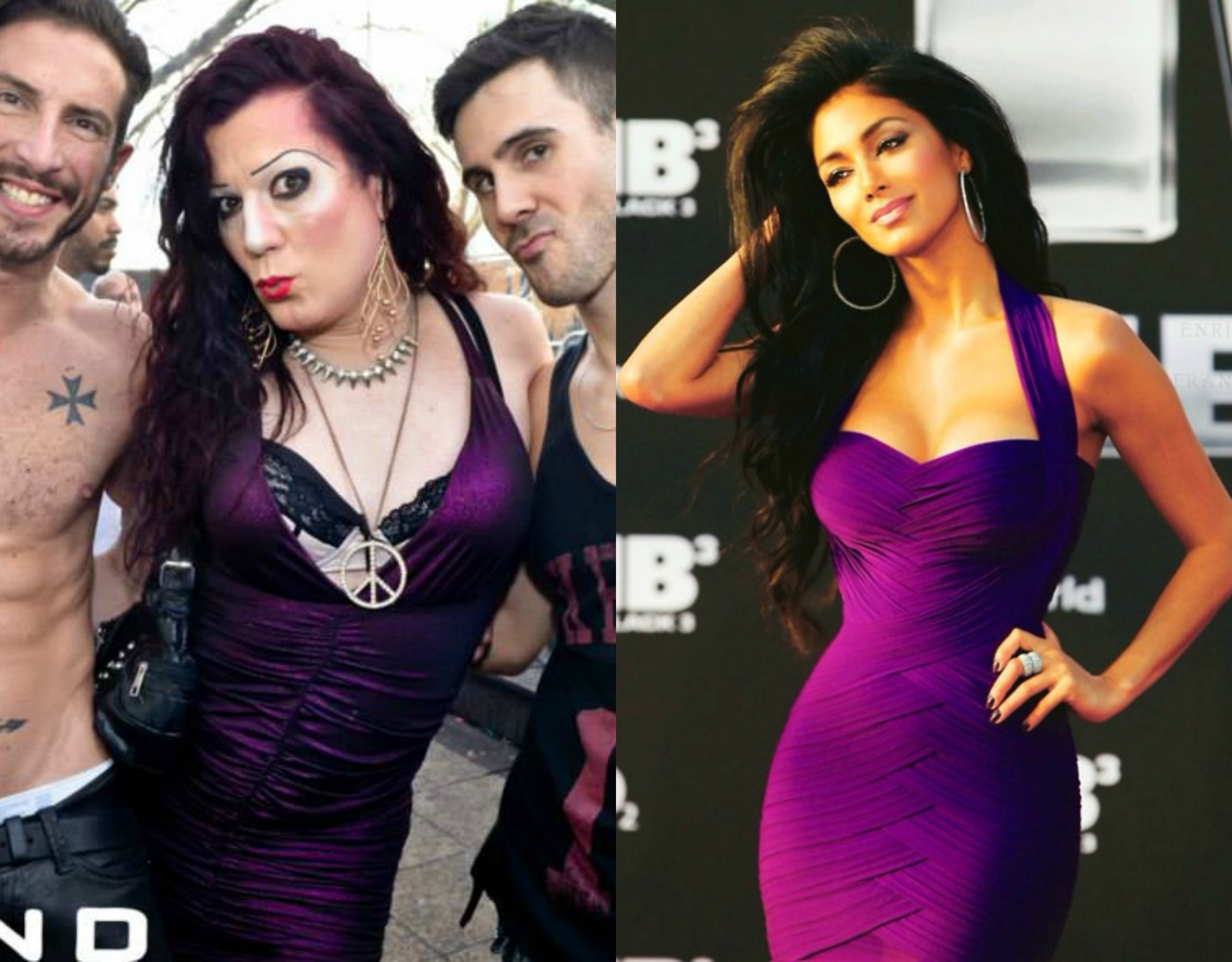 YOU GOT THIS GLENNY! KEEP DOING YOUR THING, GIRL!