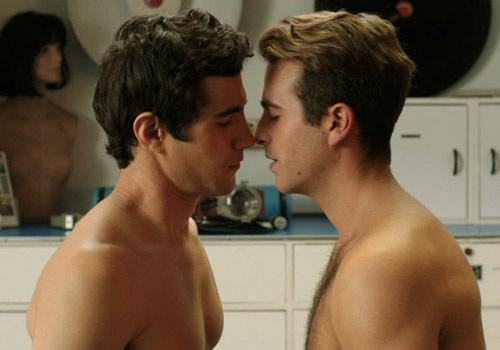 Last year, a book that hit shelves claimed that straight men were engaging in totally not gay blowjobs with other men; ergo, making 'bro-jobs' officially a thing. SO, it was only a matter of time before somebody capitalised on the idea and made an app for men interested in sausage play, but don't want the 'gay' label.
Enter: BRO. According to Queerty, it is designed for heteroflexible (never heard that word before, but absolutely love it) dudes to link on the DL. The apps description claims, "BRO goes beyond using labels, and is for men that are interested in meeting other men. It's as simple as that. Just sign up, and start looking for new bros!"
Following the book by Jane Ward, and the recent survey that there are more men that ever identifying as 'non-straight', it seems that BRO has entered the world at technology at just the right point. Will it take off? Or will it be every Masc 4 Masc hoe that is tired of posting "no femmes" to their profile. We all know that with terms like 'sexually fluid', that sexuality is evolving – so will straight-identifying men, that have man action ocassionally become a new thing? Or is this just a marketing overhaul for the skepticized bisexual?
Will you swap fisting for a fist-bump and sign up?