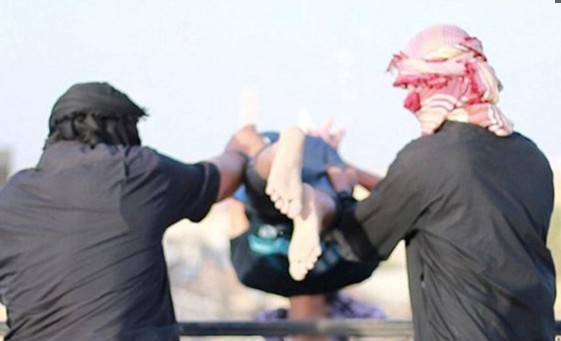 A 15 year-old boy, who was captured in the house of an ISIS leader, has been thrown off a building roof top by the militants of Deir de-Zor, the Gay Star News reports. After being accused of "homosexual relations" with the officer Abu Zaid al-Jazrawi.
While the Islamic extremists wasted no time in executing the young boy, Abu has apparently been spared his life, stripped of his titles and expelled to Northern Iraq and join the fighting fronts. And though homosexuality is illegal, the crime was never punishable by death until the Daesh began involvement.
The incident which follows a string of public executions whereby gay men have been thrown from the tallest building in the city, is the latest to shock the world who are watching the horrific actions of ISIS leaders. It's always going to be a hard thing for people to read about, but we need to keep these kind of stories present and circulating in the media, as a step towards some kind of defeat against this barbaric behaviour.