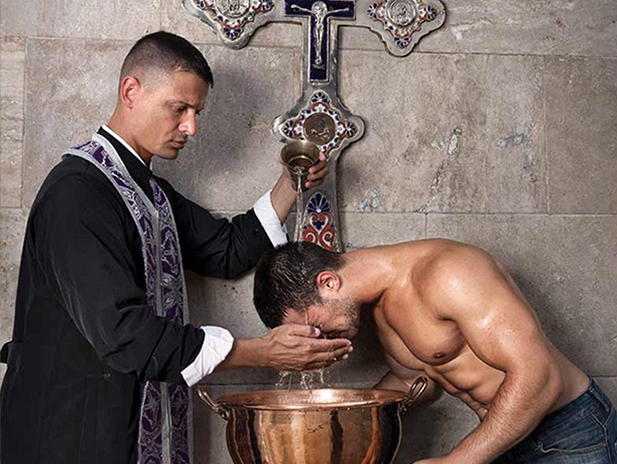 Mhmm… Tut, tut Father… I think a few of y'all need to get yo' asses in your own confessional booth.
It's no secret that the men of the clergy are often hiding a number of scandals – and perhaps an underage choir boy or two – under that robe. But now a new documentary, set to premier in January, sees a fit young Brazilian-type chatting up priests online and watching them spill the tea holy water. Amores Santos, translated as 'Sacred Love', draws in 150 priests from 30 countries. So best believe that when all these cracked devout Catholics appear out the woodwork damning us to hell, that they're probably going to pop their veiny dicks out their cloths of God for a virtual stranger that looks like a West Hollywood go-go dancer.
Bet Kim Davis loves to flick a bean. And as one of them states, "sometimes we slip"… Yeah, into a prepubescent kid perhaps. Or you mean, you slipped on the Blood of Christ and landed on Cam4? Girl, please.
Check out the scandalous trailer below, these reps of God don't even take off their uniform…