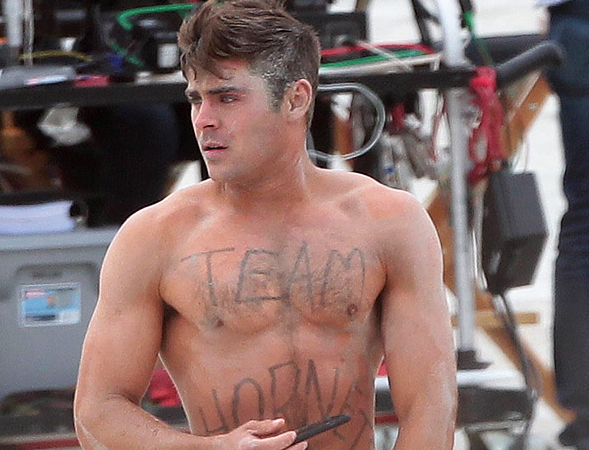 The trailer for much anticipated Zac Efron takes his clothes off again film Dirty Grandpa has arrived, and Efron nudity aside, it does actually look like it'd be worth getting off our arses and going to the cinema for (unlike his most recent venture into 'We Are Your Friends, Except I'm A DJ, And You're Not' which tanked at box offices). Needless to say, there's enough shit DJs getting payed to be clubs, without people getting payed to act like a shit DJ.
Dirty Grandpa sees the uptight heartthrob taking his recently widowed Grandpa to spring break at Daytona. Naturally, Efron ends up smoking crack and getting naked. Even if the thought is hornier than the actual film, we'll probs catch it anyway…
For more pics of Zac Efron with just a teddy covering his bits, check HERE.
[H/T: Instinct]