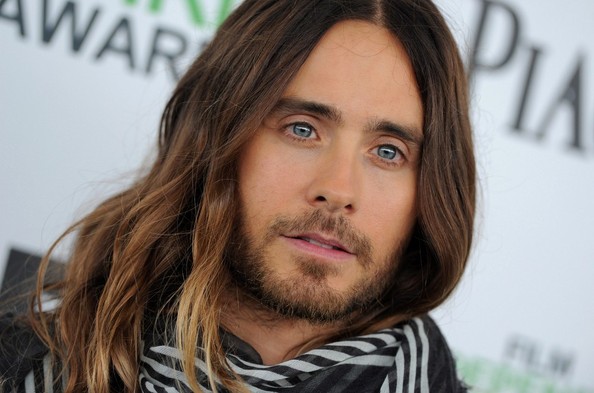 Twitter was getting all up in Jared Leto's crotch grill, asking if this penis shot belonged to him. The photo, which shows some guy measuring his beefy knob with a ruler, was rumoured to be Leto and shot by renowned photographer Terry Richardson — so yeah, whoever invented that tale really committed to it. How does it feel to know that Jared Leto heard your naff Chinese whisper? Can you die happy?
But Jared didn't only deny the donkey dong being his, but also made sure y'all knew it wasn't his by insulting it.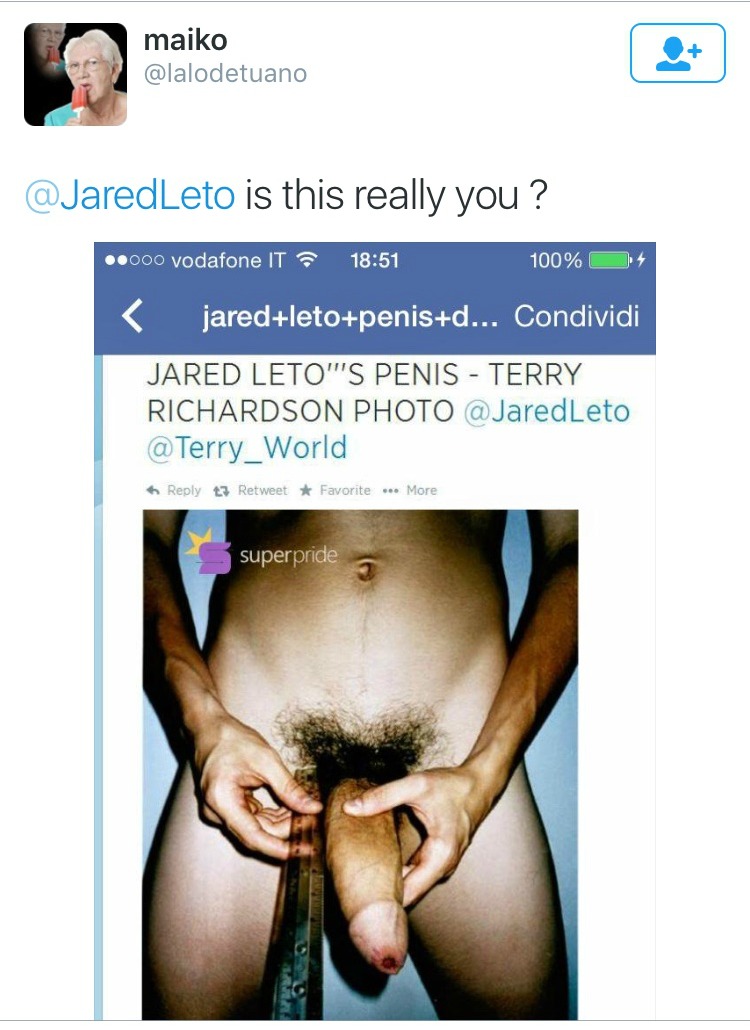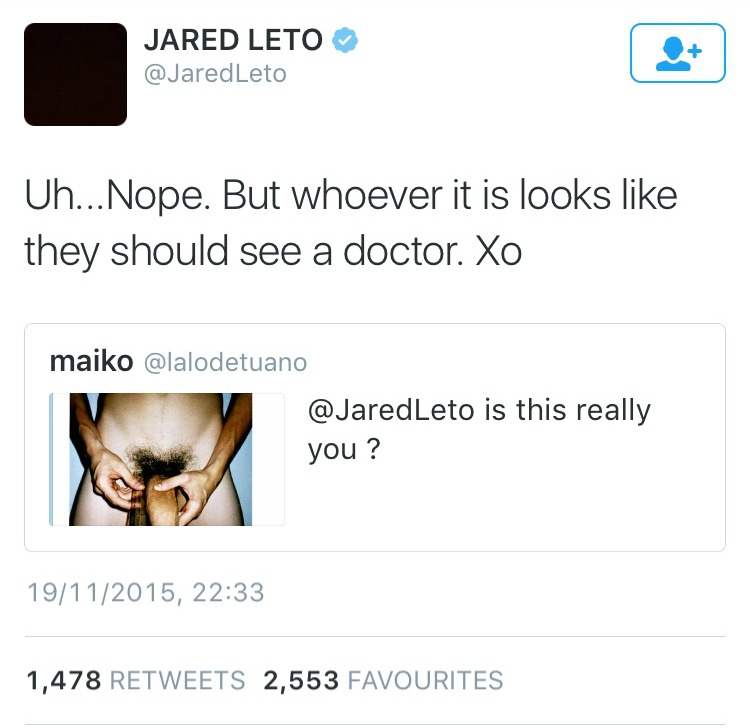 Ouch. It's a story for the kids at least; this one time a Hollywood actor said my genitalia looked deformed. Maybe not.