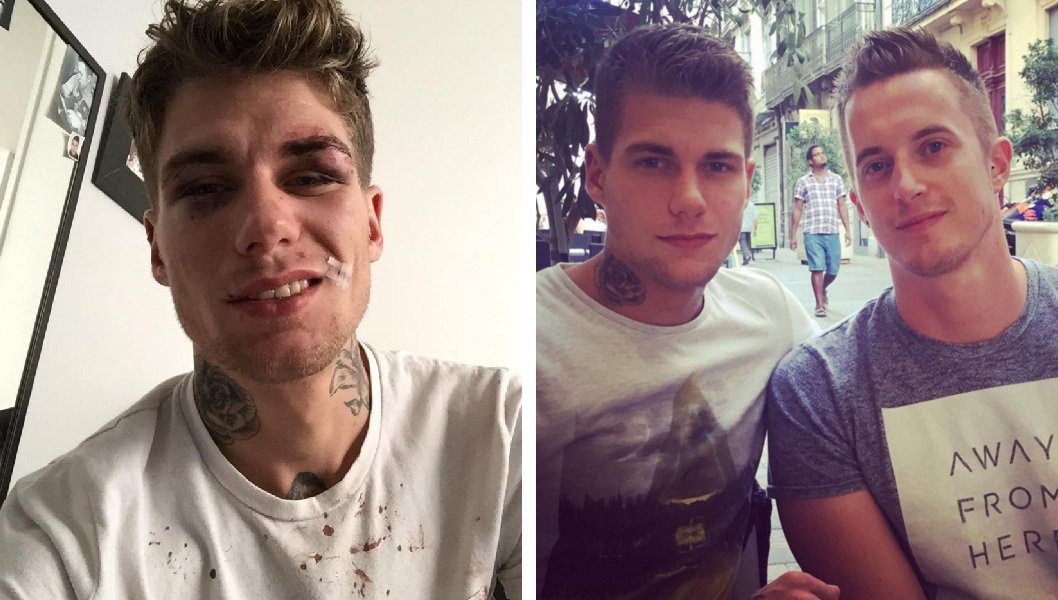 Attitude Magazine reports that after leaving a gay club on Tuesday (Nov 10), this beautiful gay couple were violently attacked outside a gay club in Montpelier. Clement Grobotek and his boyfriend who has been left unable to speak after the brutal incident, were yelled at by a passing driver and passengers before they jumped out of the vehicle and savagely beat them. While Aaron may not be able to speak verbally, Clement's Facebook post has spoke volumes – and not surprisngly gone viral over Facebook.
In it, he states, "you can strike and strike, but you won't wipe the smile from my face, or stop me from loving my man".
The post which was written in French, roughly translates:
Last night we were assaulted by a homophobic group when we left the nightclub. We don't need to tell you how scared we were, seeing your boyfriend lying on the pavement unconscious with his head bleeding. I felt so helpless. We got up and fought them back. It was six against two – which was not enough apparently. In addition to being tolerant, you're cowards too! But you will always be helpless! You can hit and hit, and hit, but you will never wipe the smile from my face, or stop me from loving my man. 
We may be fags or queers, but we were only two guys, while you were six. Kisses to you homophobes. 
(And then he thanks the people that helped).
The original post can be read here: