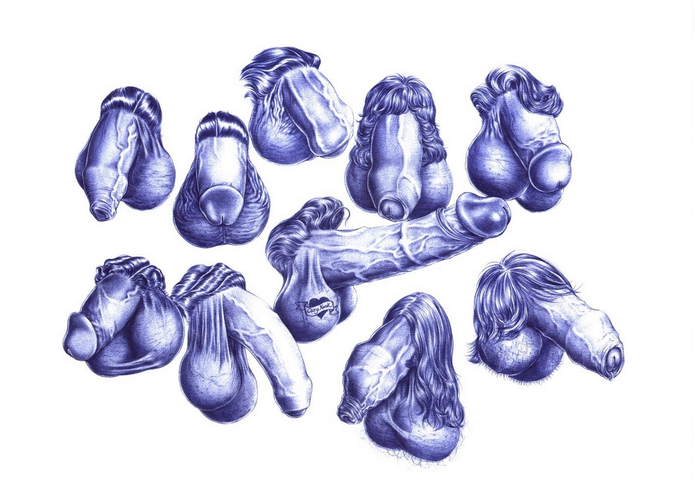 …Of course you can. Because this is 2015, when you can bronzed moulds made of your chocolate starfish and naked barbers cut your hair. So we're generally not shocked by much these days. Cary Kwok is an artist that primarily focuses on detailed biro drawings of blokes knobs; veins and all. While the pubic hair features as a "means of personification". Ahead of an exhibition at the Frieze Festival later this year, he's looking for recruits to donate their hair to accompany his pics… He originally wanted people's actual pubes, but they're too short for "what [Cary's] trying to achieve". What you tryna achieve boy? A pubic perm?!
Some of my ex-lovers had some right old gangly bushes – want their numbers? Kwok states that he's had friends be generous donors of pubic hair. Because you know, that's not awkward at all, here's a tuft of ginger pubies, anyway you coming to the pub later, mate?
His work also includes fictional characters throwing a load on their own faces. Cool! Read his full interview with Dazed & Confused HERE.
Spiderman shooting his web: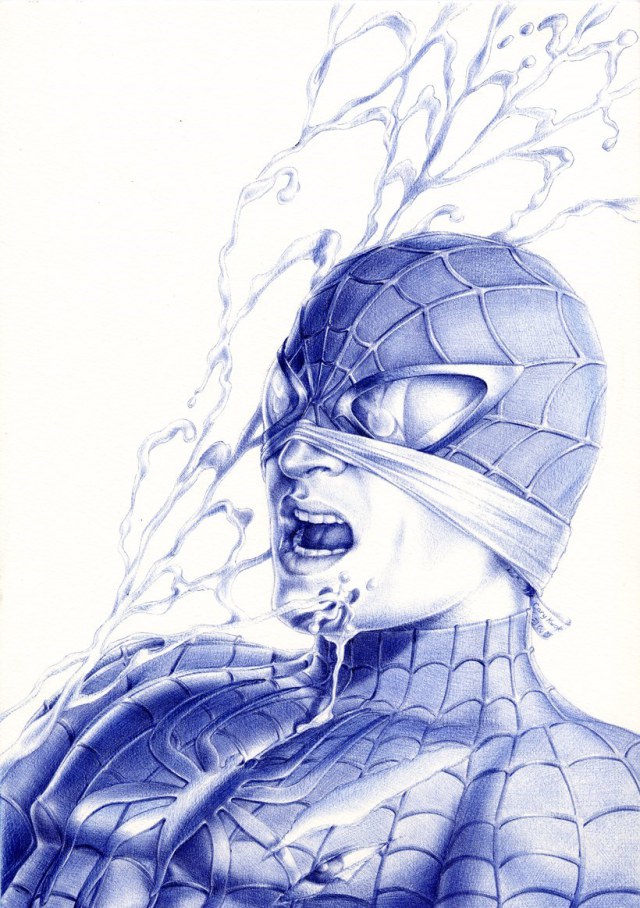 See what happens when you eat too much Spinach? Green spunk.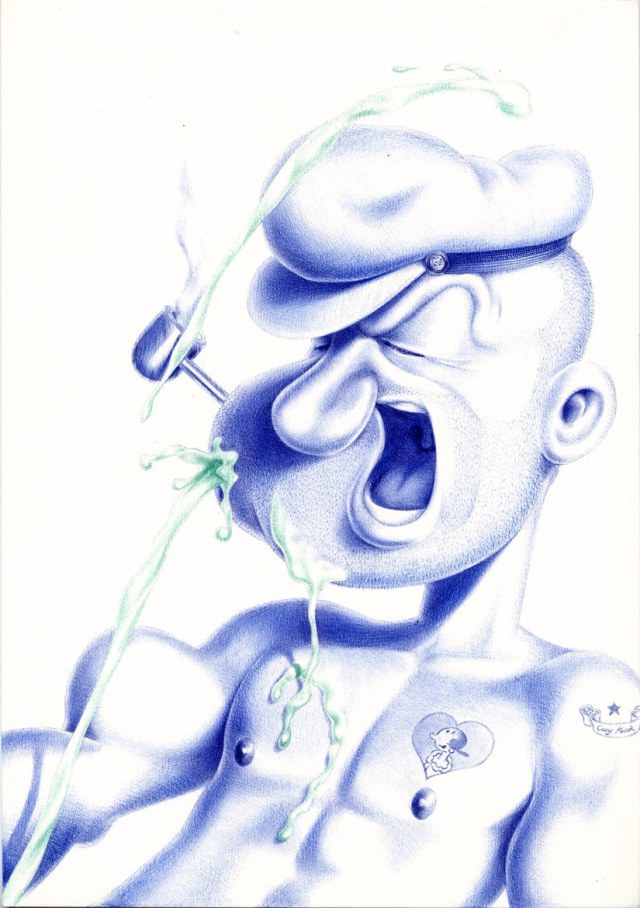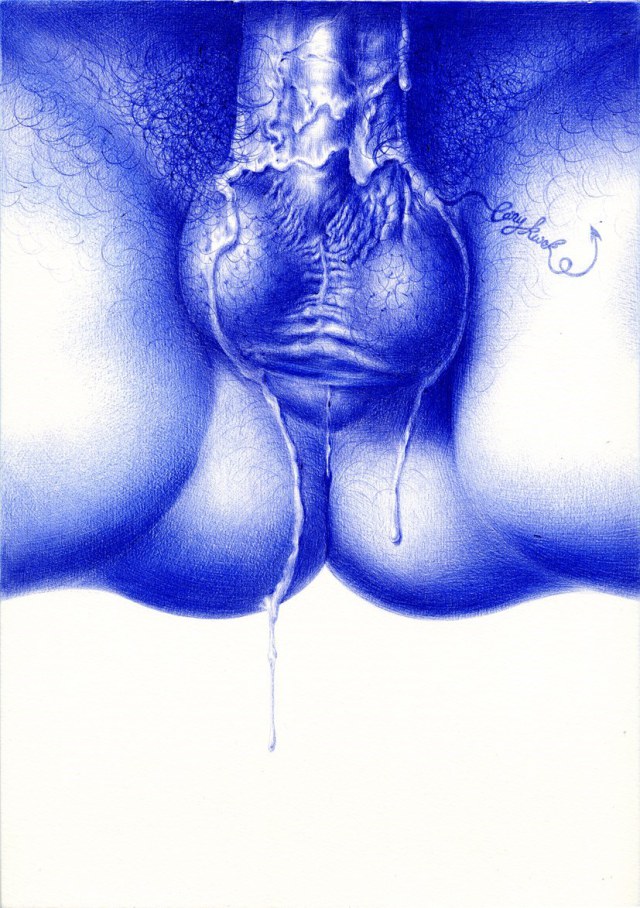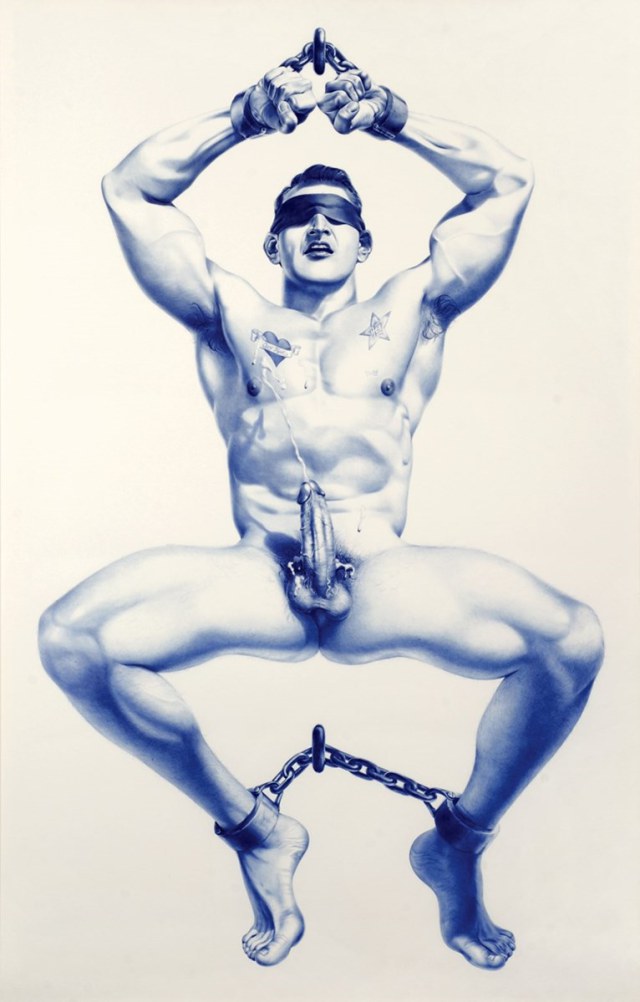 [H/T: Accidental Bear]