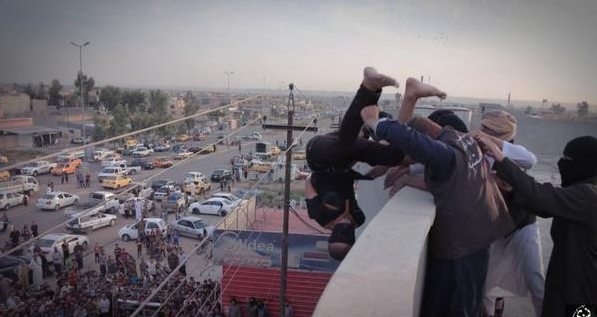 I don't know much about politics, or geography, or history or any of that right-brained stuff, and I'm the first to admit that. But the fact that gay men are being thrown to their death without a qualm, in a number of the horrific incidents involving ISIS should be enough to prick up the ears of any normal human being. Anyone with a heart.
It is against Islamic law to be homosexual, but men that are accused of being gay aren't facing jail — they're facing death. Over the weekend two more men were thrown from a rooftop in Mosul, following four before that. ISIS called people to the town square to witness the public execution, for nothing more than being thought of as a couple.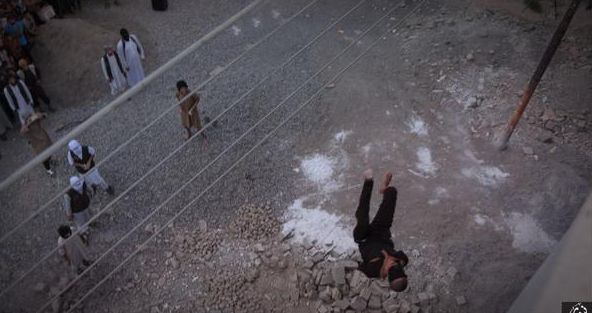 I obviously don't need to state that what's happening in Syria and Iraq is beyond disgusting. And while I openly admit that I don't know much about ISIS or what has been happening in Syria — as of now, it's time to get educated. Innocent people are being murdered in the most disturbing way possible, but so many of us are more concerned with what celebrity is wearing who.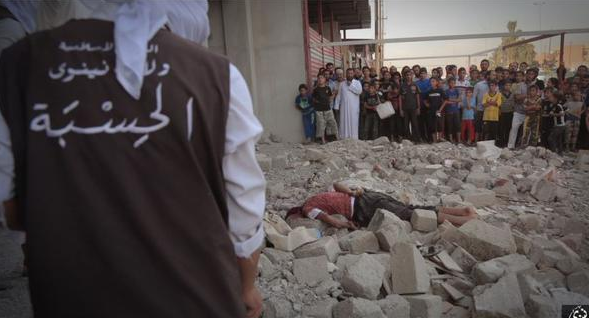 The thing is, it's so easy to turn a blind eye to things that we don't want to see, that we find hard to look at. We do it all the time; from murder and rape stories on the news, to relationship denail – because it's just easier. But it's time to stop doing what's easier for us, and start paying wider attention to what is happening to our gay brothers. Like I said, I'm not an activist, so I wouldn't know where to start in a fight against this, but what I do know is that gay men have overcome a lot of shit, and we can get past this too.
The initial step is to wake up to it. Let's not cower, and turn on Netflix instead of the news. Because what's happening to these innocent gay men, is far worse than it makes you feel.