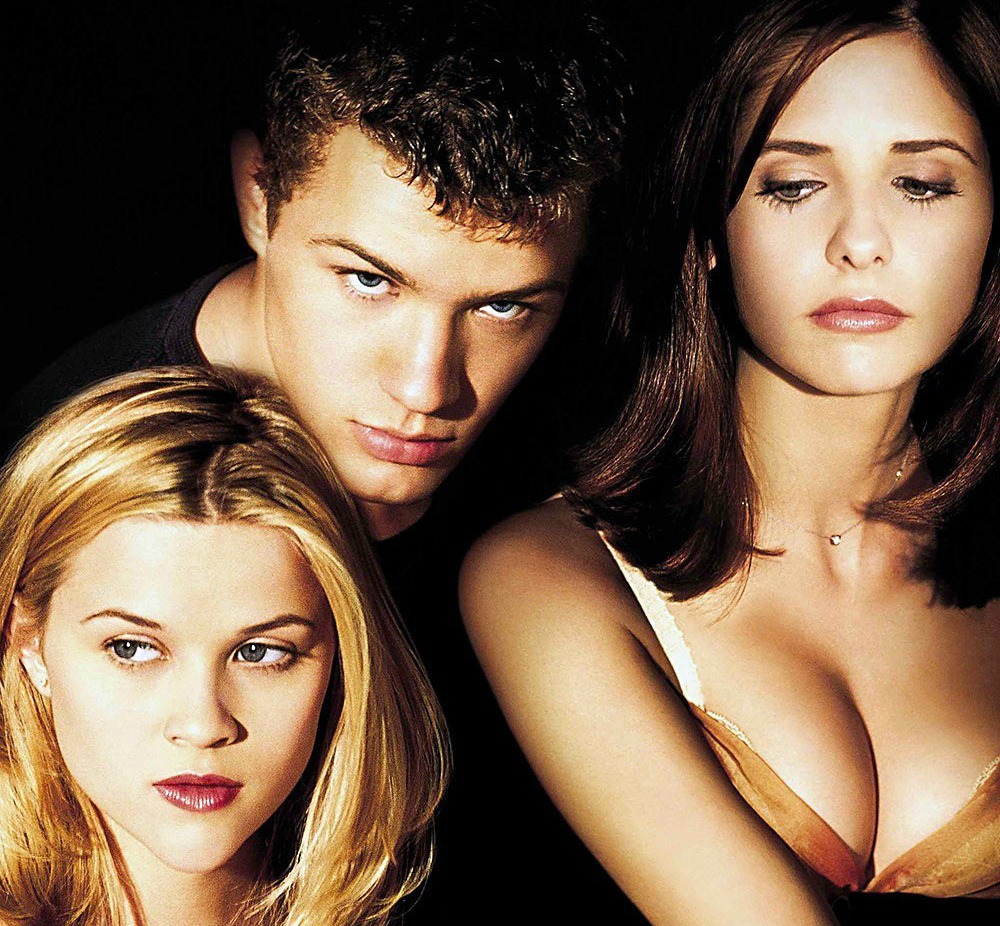 Don't you just hate it when people start fucking with a classic? Just LEAVE it be! As if the sequels weren't damaging/painful enough. But while we sit here dithering about what a disaster this can only be, it turns out the TV show will actually be set years after Sebastian's death…
New Now Next unveils what we know so far…
The present-day "Cruel Intentions" reboot will center around the 16-year-old son of the late Sebastian Valmont (played by Phillippe in the film) and Annette Hargrove (played by Witherspoon), named Bash Casey.
Upon finding his late father's journal, Bash learns of the family legacy he didn't know existed. In search of answers, he trades his small-town Kansas upbringing for a scholarship to the prestigious Brighton Preparatory Academy in San Francisco and soon finds himself in a world of sex, money, power and corruption he never could have imagined.
HMM… totally intrigued! It won't be same, nothing ever will be. But if they get the casting the casting right, it could be our new Netflix addiction. NBC have ordered a script from the original writer/director (which is something good at least).