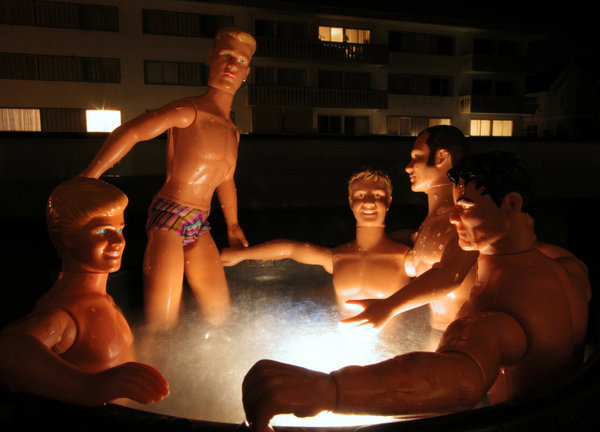 We love pretty much anything to do with Barbie (stereotypical gay? Who us?) — and these photos from photographer Bruce Dean are just another thing to add to the list. But while you may think that throwing a bunch of dolls into a hot tub is just another gay's shallow attempt at controversial art, Huff Po reports:
"Dean's work is largely shaped and informed by a friend he lost to AIDS in 1998 —  a friend that exposed him to the world of queer culture and broke down the stigma and bigotry he internalized towards the gay community."
Dean continues to state that his pieces are to help "normalize and gain acceptance". And what better way to do that than to ditch the bitch and throw an orgy in a hot tub? Hollaaa!