There are so many old fashioned parents out there, worried that their son is playing with this doll or that their daughter doesn't want to wear dresses. But one dad is winning at parenthood by letting his son where exactly what he wants this Halloween. And he wants to go as Else – and Anna – from Frozen. We're not sure how he's going to make a decision but we're pretty sure Paul Henson would let him wear both!
Posting a photo of his son, he accompanied it with this message:
"Anyone that knows us, knows we generally let Caiden make his own choices, to an extent. Well, he has decided on a Halloween costume. He wants to be Elsa. He also wants me to be Anna. Game on. Keep your masculine bullshit and slutty kids costumes, Halloween is about children pretending to be their favorite characters. Just so happens, this week his is a princess."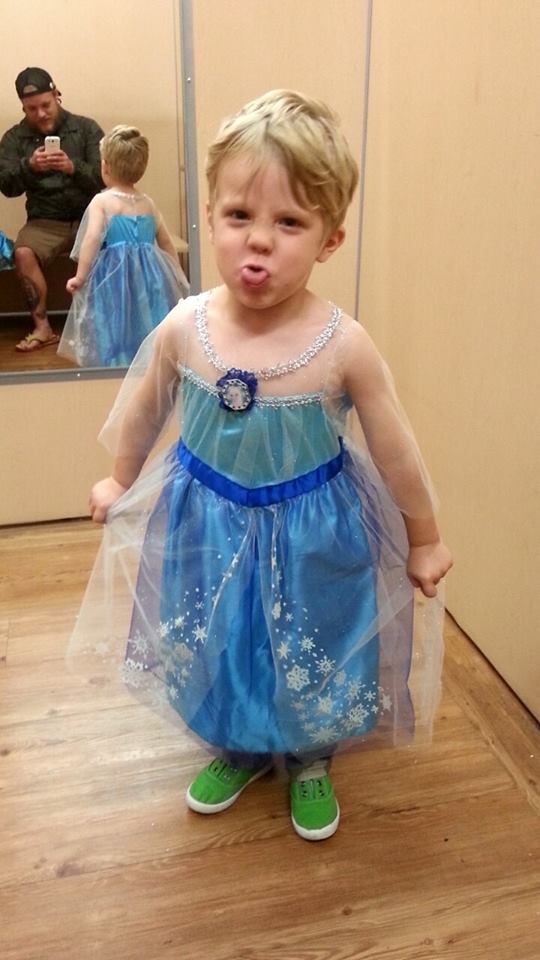 A great message, and well said!