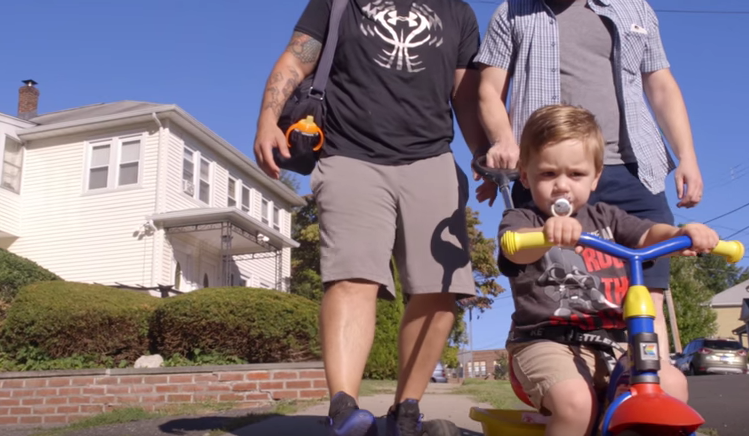 We're an absolute sucker for gay dads; it literally melts the layers of ice that seclude our heart. A gay family always looks so happy. Not to say that heterosexual ones don't, but perhaps it's because it was a right that denied for so many years. So when we can quite obviously see the love between Corey, Rocco and Forge (they sound like Disney characters), yes, we do an 'ahhh' with the head side-tilt.
Gays With Kids offer support for gay dads and families considering parenthood, and shows the average Sunday routine for these three… They said to Gay Star News: 'We hope people will notice the simple joys that come from family. We are so grateful for every minute we have together.'
Hopefully the viral will bring us that much closer to living in a world where gay parents are more accepted: as it just demonstrates that sexuality means nothing to a family that is filled with love.