Photographer Mike Ruiz last year introduced the Hunks & Hounds calendar to an amazing response; because realistically, who doesn't love a buff bloke cradling a Labrador. This year he'll be releasing TWO calendars of the same theme. Speaking of the concept he says: "We paired hulking men with sweet rescues to convey the idea that these animals need protection from the cruelty and indifference that exists in the world of discarded and abused dogs."
UMM… yeah, that – and that nobodies going to pin a calendar to their office wall of starved puppies with broken limbs. Could you imagine? It would be the most depressing 12 months of your life; January – abandoned. February – mistreated. It'd be like looking back at a flipbook of our past relationships. So yeah, sex sells. And with models like these, we're not surprised.
Although one user comments "Dogs should look happy and funny, not half-dead." But babe, they probably are? At least after losing the will to live they're getting rubbed up against the oiled abs of some Adonis.
Calendars at $19.95 or $34.95 for both (one at work, one at home?). And you can pre-order HERE.
Here's just a glimpse of what's to come…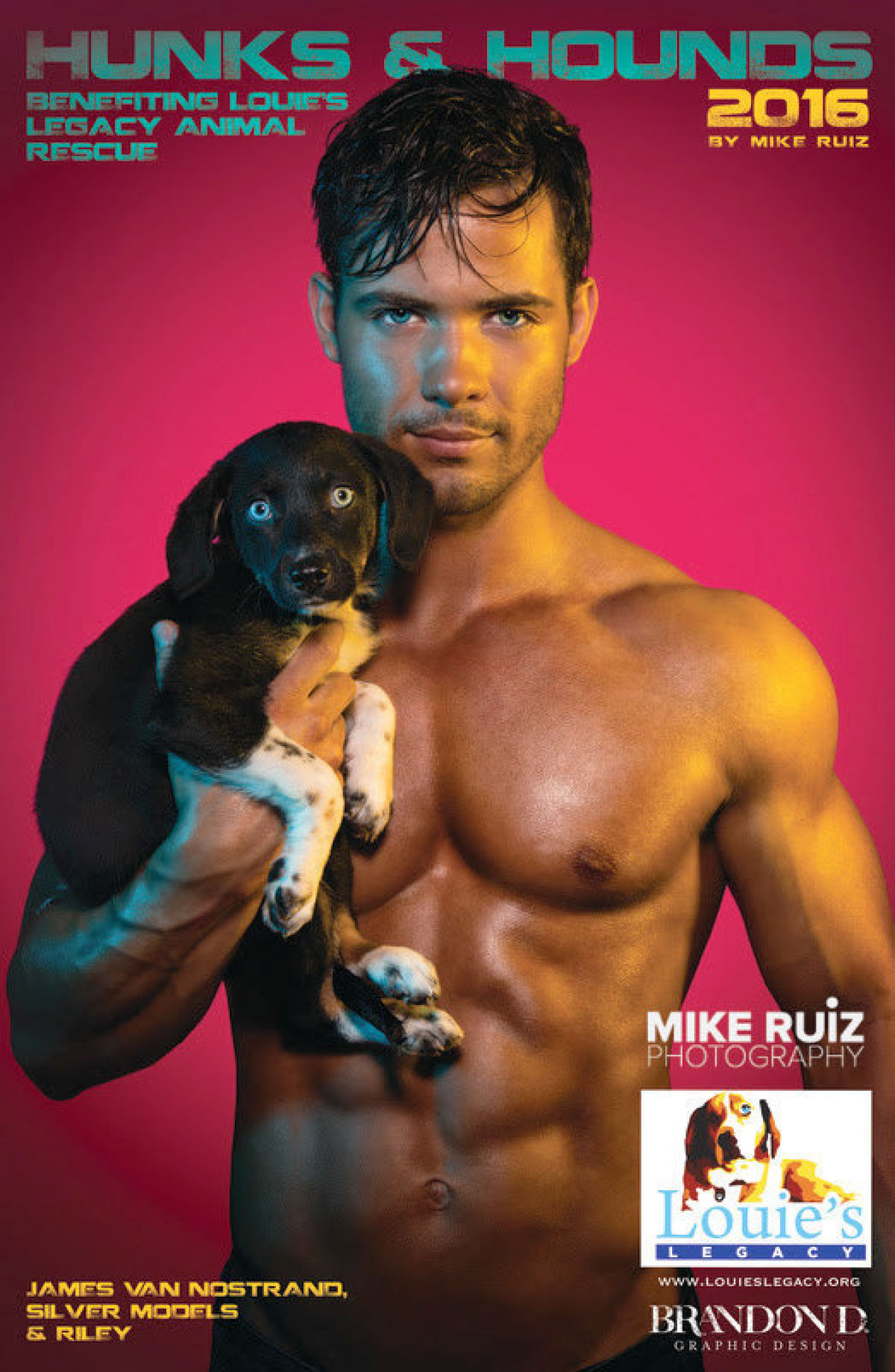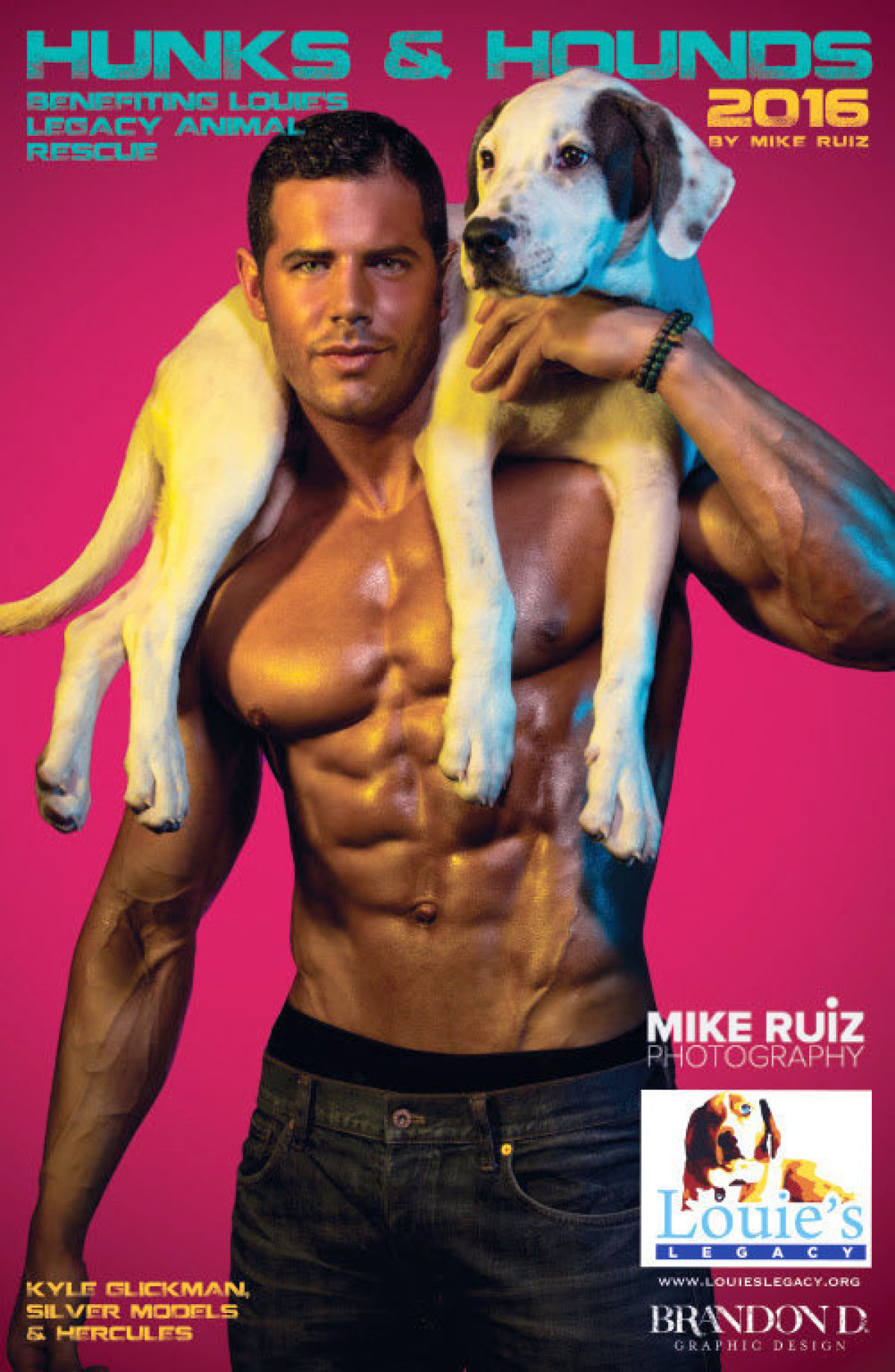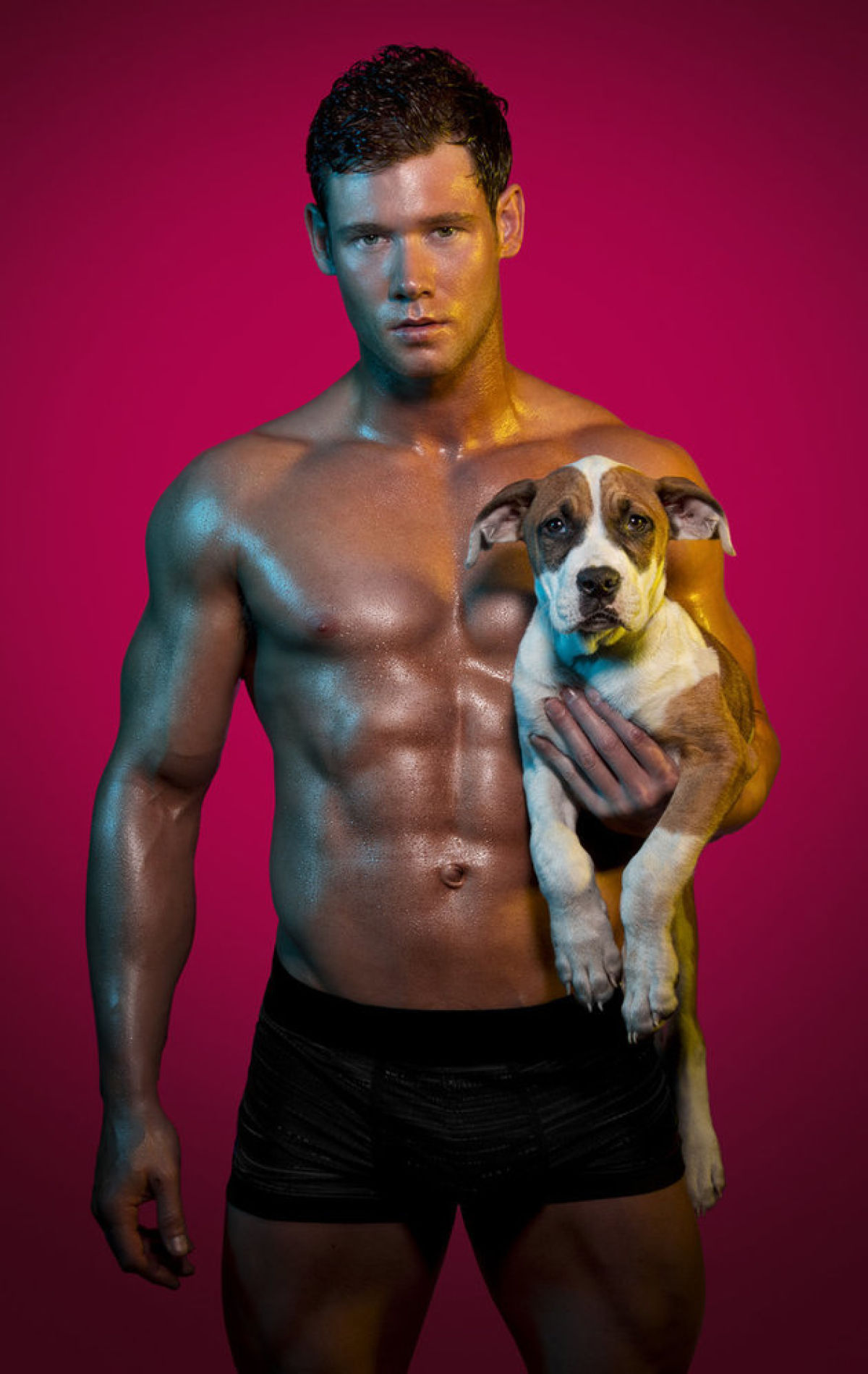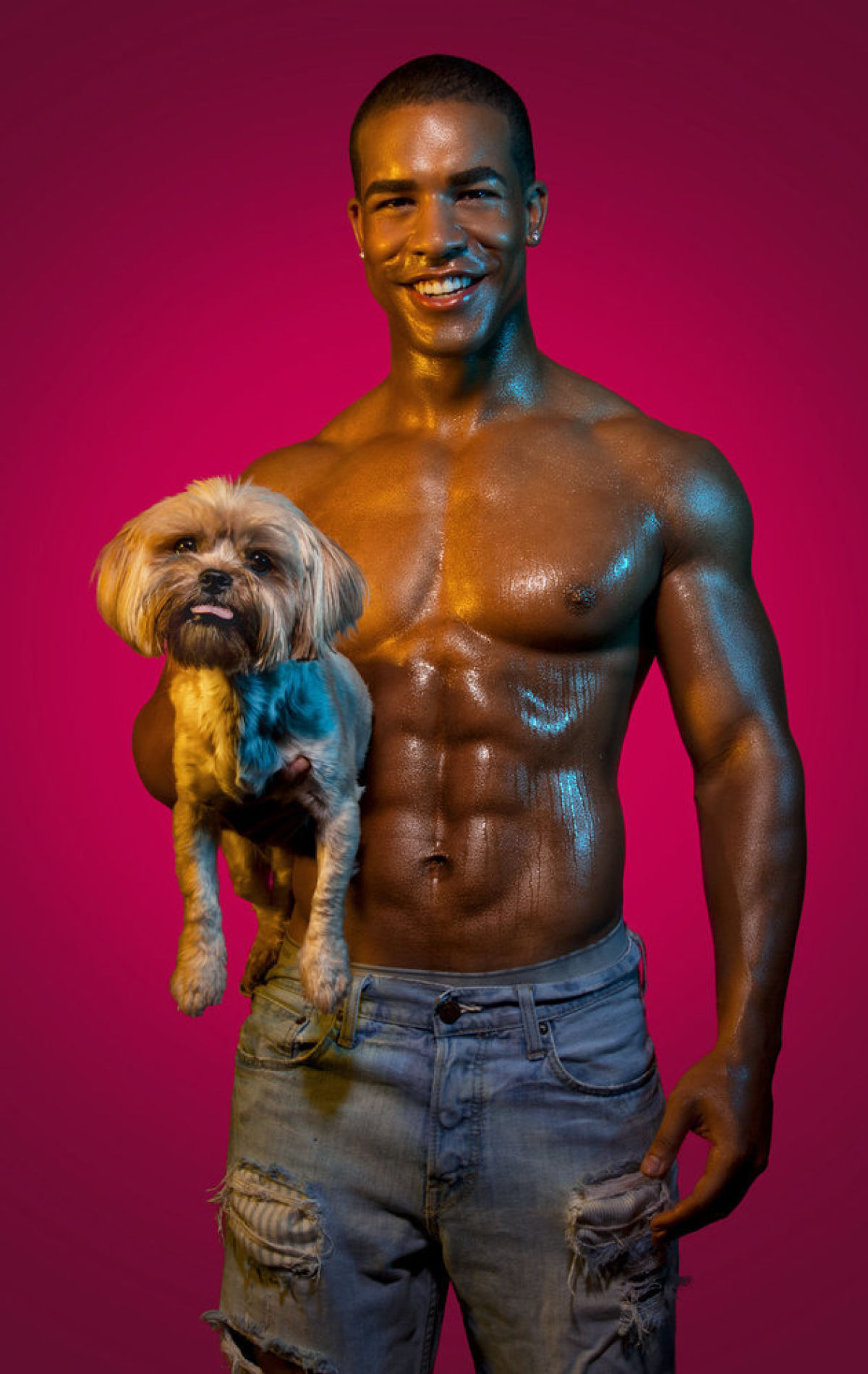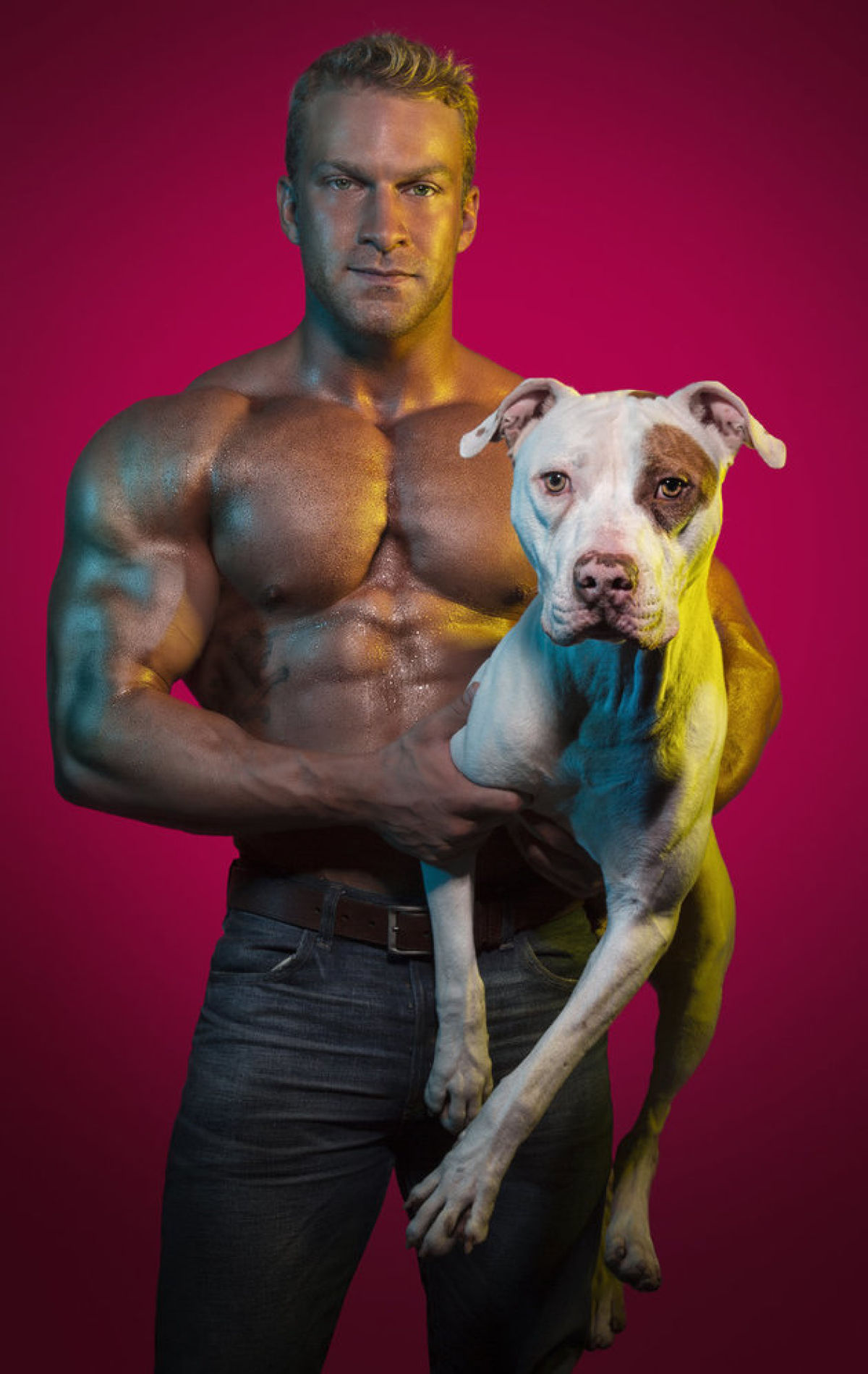 [H/T: NNN]