We all like to think that we're strong, independent bitches that can get by without a man; but when all is said and done, dildos and fleshjacks just ain't the same as the real deal. This guy, however, doesn't even need to rely on anyone else for sexual gratification. As the Gaily Grind reports, this Reddit user, "can literally fuck himself". But if you thought he was some kind of donkey to be able to do this – you were wrong. Selffuck1 admits to being 6.5″ when hard, and has heard of someone with a 5″ knob able to do it.
You can check out the evidence RIGHT HERE
Apparently it took him a year of on-off practise to succeed. I dunno, that shit looks like it requires A LOT of tugging and pushing. He musta really wanted to be fucked – wonder what his face is like. Anyway, you can see the moment he pushes himself to climax…
IF YOU CAN HANDLE THE (VERY) X-RATED VID…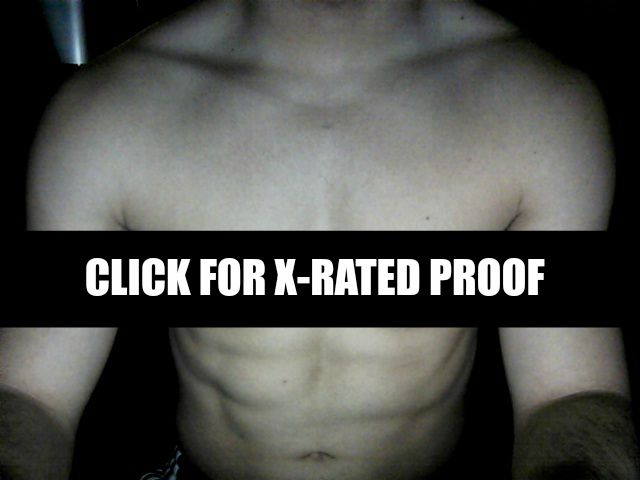 The self-fucking stud also opened himself up… To a Q&A from users on Reddit. To which he claims he has "cummed in [himself] multiple times". But those that wrote in didn't go easy on the guy…
Q: Is this why our forefathers fought so hard for liberty? To have the freedom to do this kind of stuff, then have the gaul to share with others?
Man I feel old when I see this kind of stuff.
Selffuck1: "….For the future of man, we shall develop skills to assist us in times of sexual needs when our wives are mad at us." ~George Washington
Good answer.
Selffuck1 also claims states he "honestly" loves it, and ends up doing it twice a month. But in case you were wondering how one's dick would bend that way while hard:
Q: How difficult is it to not get an erection? I feel like it would just slip out if you popped a boner.
Selffuck1: As a beginner you'll absolutely have a hard time at first and it can be frustrating. Once you've finished a few sessions it's far easier to control yourself and know what to expect. You cannot get an erection during self fuck due to the position your penis is in.
Q: But then how do you cum?
Selffuck1: Right before I cum my penis thickens up and gets a little longer. While you do cum, sometimes it does not all come out until after you penis comes back out. However, there are positions where I can cum my entire load inside of me and it feels amazing.
HMM… What do you think Cock Flock – would you like to have the ability to give yourself one?