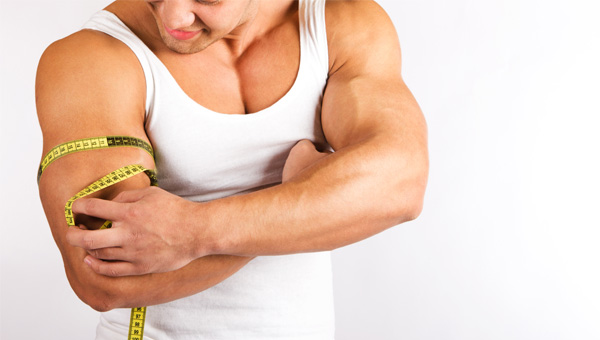 While we mentioned bigorexia and the Twitter trend #Mirin' on here a while back, the BBC have now delved into the depths of men suffering from the muscle dysmorphic illness. While many may not view the illness as serious as anorexia, or may potentially find the concept of it quite humorous, the video below details the extent of which it can dominate a person's life. The footage follows Paveet through a day in his life which involves eating 7 – 8 meals and two strenuous trips to the gym, while constantly critiquing his body.
What's actually touching about this exposé is that while we may see massive guys in the gym and judge them for their size, there's a possibility that many of them are struggling with the huge mental battle about the way they look. And I really sympathise with them; because eating disorders and body dysmorphia aren't something to be taken lightly, they can ruin lives – as is shown with Ollie who died of a heart attack.
Recent statistics suggest that 10% of gym users suffer from the disease, while many go undiagnosed because of lack of awareness. The longer it goes undiagnosed, the more men will believe that they have to look a certain way. We're constantly told "there's too much pressure on women to be thin, and to have this body type", but there are definitely some pressures that exist for men too. The symptoms for bigorexia are very similar to that of anorexia, and Paveet express a dismal desire that it will always be a part of him.
For advice, contact Mind on 0300 123 3393.