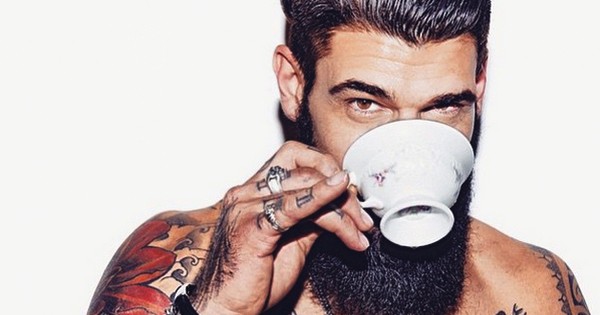 When you move to a new city, you kind of have high hopes; for everything. But when you've been so unsuccessful at dating/relationships, you totally assume that you'll move to a knew city and meet The One at the first set of traffic lights you cross, when your groceries fall through the bottom of your brown paper bag, and as he helps you pick up the scattered mess your eyes meet over an orange that rolls into his manly hand. Unfortunately, no. In the real world, you're just left to pick up your shit off the road because you're a clumsy bitch that overpacked the bag.
So, what with it being 2015, (and half my shopping left on the corner of Hollywood and Cahuenga), it was only inevitable that dating apps would become an inevitable way to meet new prospects; you know, the steely handsome hunk with the pool and extravagant apartment. I mean, I live in The Hills – isn't that what all the men are like here? No babe. The Hills? More like The Hills Have Eyes. Well, on Grindr anyway. Finding a decent guy that wasn't desperate for dick was like sifting through unwanted chunks in a soup.
After chatting a few times, I agreed to meet this local guy that taught indoors skydiving.  As a thrill-seeker myself, I'm sure we'd have stuff in common. *Cackles at self-delusion*. The plan was to meet late afternoon before his evening plans. Rule number one of dating in LA – unless you're stepping out of an air-conditioned car, don't do it before 7pm; at 5pm – it was still sweltering. And I mean, even my nuts were sweating. Either that, for just crying for air.
Thankfully, he was too. But seen as the timing was on his watch, he'd made the oven and now we both had to lie in it.
"So shall we grab a drink somewhere?" Honey, I just walked for 10 minutes in Los Angeles heat, Momma needs a beer.
"Oh I can't drink, I have to drive later…"Umm. Say what now?
I've never done a coffee date in my life. You think that's strange? You think it's bad that I need to have a drink to relax? Well, you know what I think, people that don't drink excessively are boring.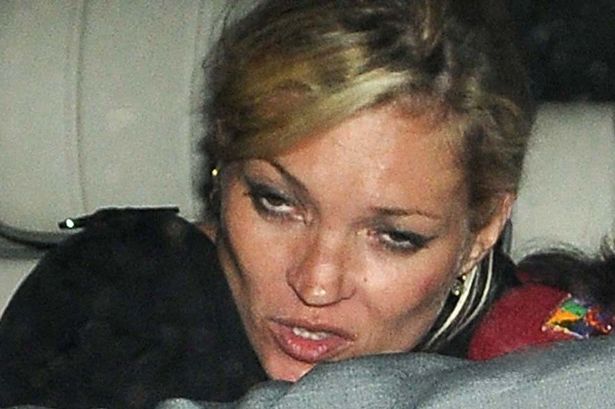 So we proceeded into the cosy (cramped) Starbucks, to sit down awkwardly at the only two available seats left facing out of a window. At the counter, he orders first, and I can already tell he's intending to pay separately. I dunno if that's a coffee-date-thing, an American-thing or just a tight-ass-bitch thing, but I ain't 'bout that life; it's so segregating. So I tell them to add my drink to the order and that I'll pay.
We sit our clammy bodies a bit too close to one another for a first date, facing the streets, while cranking our necks to occasionally look each other in the eye. There are more lulls in the conversation than there are sentences. Every so often my eye would veer to something stuck between his teeth. Oh, talking of teeth, getting conversation out of this guy was like pulling them. Well, maybe this was more like pulling toenails with a pair of dirty pliers.
The lady calls his name, so he goes up to the counter before returning with one iced coffee, announcing "yours wasn't ready yet…"
Erm – So fucking what? Sleeping Beauty wasn't ready when her man turned up, bitch was still asleep, you think he just left without her?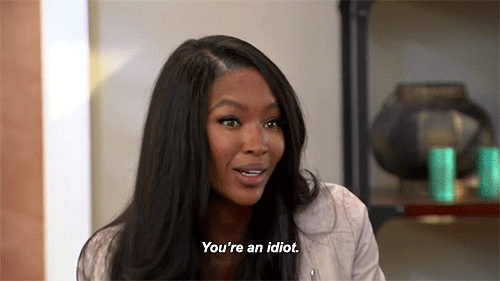 So I've just paid for your drink and you don't even have the courtesy to wait a few seconds for mine? Am I being uptight or did you just escort me into an overheated Starbucks and force me to watch dating etiquette get massacred before my eyes. I'm no stranger to a bad date, but I felt like I was watching Bambi's mum die all over again. Think I'd have been less appalled if he dropped his jeans and coiled one out on the counter.
But I decided to give him the benefit of the doubt, she didn't seem like the sharpest tool in the box to be fair. So, I asked about his job, for which he seemed as enthusiastic as a suicidal emo kid right before they sneak into the bathroom and self-harm. We sipped our drinks. I could hear mine slurping up the straw. Then we talked about the weather for what felt like a sweaty eternity. The irony that he taught indoors skydiving and I currently felt like I was jumping out of a real plane with a faulty parachute. Seriously, I'd rather be on comedown at work on a Monday morning with crabs. I've had more interesting conversations with a casserole dish. Granted, I was high on Ketamine at the time, but still. Turns out this tall drink of water, was a tall glass of simple.
To top off an amazing date, I get hit in the face by a guy carrying a bit black sack full of rubbish.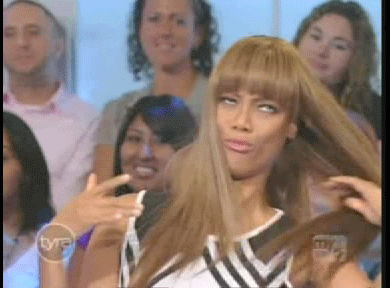 Brings a totally different meaning to getting bitch-slapped by a trashbag.
Part of the reason it's good to date is because you meet new people; if you don't click with someone romantically, you could still make a friend. But then again, sometimes you do just waste 45 minutes of your life wishing Miley Cyrus would swing through on a wrecking ball and annihilate your date so you can go home and have a bottle of Corona and a wank.