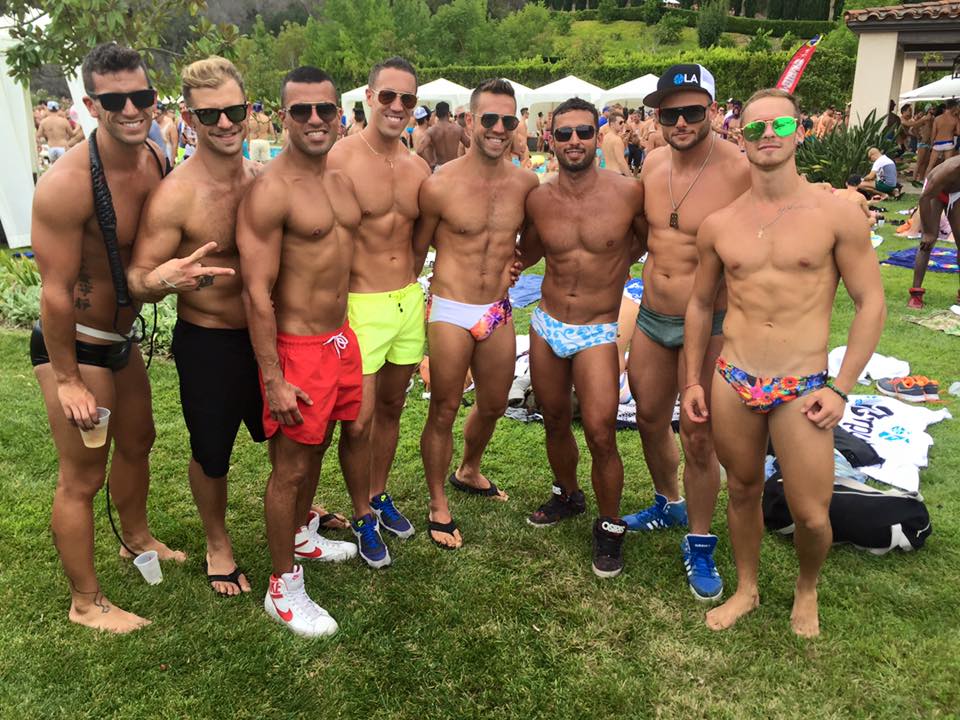 Having been in Los Angeles less than a week, it was more than enough time to get immersed in the party scene, and this Sunday Impulse (an international group that promote safer sex among men) threw an extravagant pool party deep in Beverly Hills, that was not to be missed; even if only for the hot guys. The entire event had a superhero theme, to encourage hope, prevention, courage and community. And it seems all of West Hollywood was on board. We snapped just a few of the studs that had turned up to support…
Realistically, in our books all a guy has to do to be a hero is pay for dinner and text us back, and the rest is a bonus. But when there's more hot guys than the notches on Lindsay Lohan's bedpost, we weren't gonna complain. The hot tub looked like a six pack soup.
Now THAT'S how you throw a party, babe.