Last year, or possibly the year before, Kellie Maloney (formerly as boxer, Frank) was applauded the LGBT community when she came out as transgender, and decided to live the rest of her life as a woman.
Yeah, you remember her stint on CBB? She looked like she'd struck a contract with Dorothy Perkins or some other middle-aged frumpy high street store. Then Kaitlyn Jenner came and took an almighty shit all over her. Bet that's one knockout Kellie certainly wasn't expecting. But like a true champ, she got back up and hit back.
Taking a leaf from Jenner's book, Maloney has attempted Hollywood glamour on a H&M budget, sultry posing on a sofa in a twin room of a Holiday Inn, somewhere near Luton. Just kidding, she's certainly upped her game, and it seems she's really committed to these personas she's giving me.
This one's like boho-suburban housewife; 'you make another joke about my mother-fucking earrings and it'll be your balls I'm slicing next…'
But then they made her act like she was really pondering some life-altering decision, like whether to stay with her cheating husband, looks like she's plotting the mistresses death. Treating herself to a glass of Chardonnay even though it's only 12pm. Although sidebar: What with the 50 Shades of Grey book? She does not have the obvious look of satisfaction of a middle-aged woman that's just been flicking her bean to poorly written S&M softcore.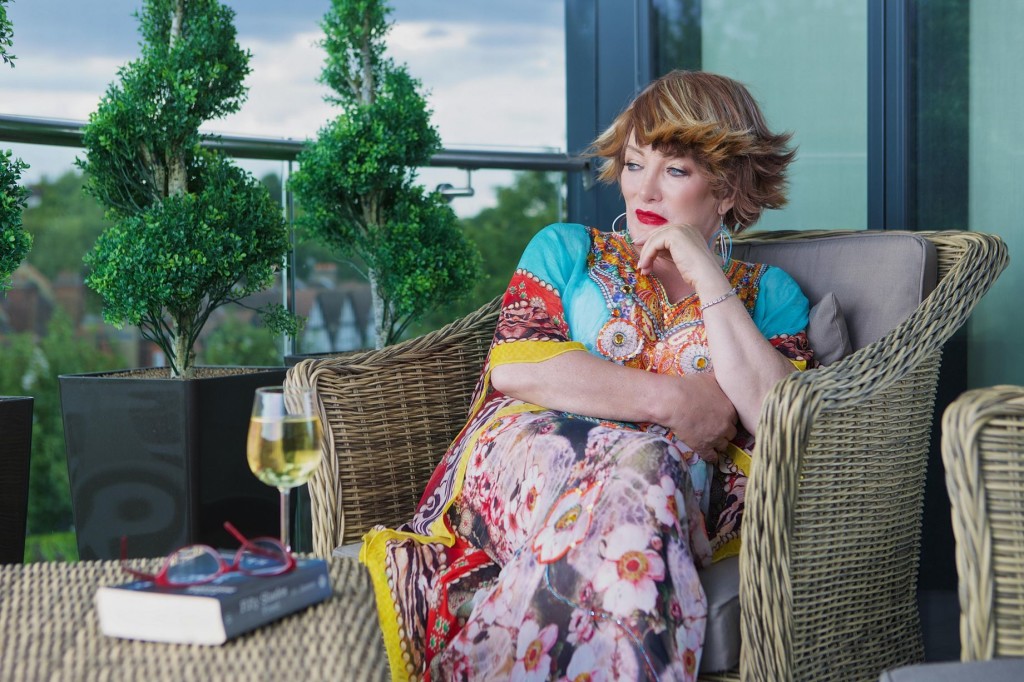 Or this one is so Tanya; fake nails, loves a rude boy, still has a Blackberry.
Or the ball-busting boss that isn't afraid for you to see her drunk at the Christmas party.
But hey, when she gives glamour, she's serving vintage retro beauty and clearly a fan of a bold lip. We wonder how one from modelling the worst hair piece we've seen since Donald Trump, to total elegance (Travel Lodge sofa aside). Perhaps Caitlyn donated this number to her. But she's working it like she bought it. Suggestively letting her dress strap fall down, but keeping her legs together so you know she's got some class. And where did them buxom baps come from? Props to the surgeon, that's a fabulous tit job. This is the look she needs to pursue!
Hmm, not too sure about this one though, girl. Looks like she's fallen down mid-stroke. She seriously looks as though there's someone behind the photographer wielding a battle axe, forcing her to pose.
Still though, Kellie says in the interview that she's found an "inner peace" in her life and is now enjoying herself because isn't living a lie. Good for you! *Oprah hug*