Today is Sarah Michelle Gellar's 44th birthday, and what better to way to celebrate than our fave SMG moments.
From Buffy The 25-Year-Old Cheerleader, to vindictive Kathryn in Cruel Intentions. She had a couple of liasions with the slasher genre before the death of her own film career (we blame Harvard Man), but is returning to TV (yay!) with a deal struck with Amazon Prime.
The show is called Hot Pink and is a young adult comedy.
She was also reportedly working on Other People's Houses for FOX, but news on that has been silent since late 2019. Until her big TV return, here are some of her poignant moments we enjoyed growing up – and the lessons they (vaguely) gave us.
1. This perfect reaction to ANYTHING you don't agree with
2. Putting on knit-wear will only ever end badly
3. How to kiss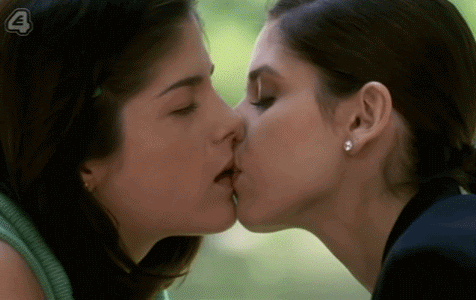 4. Always have standards:
5. Public fornication is hot
6. Hard days always end like this:
7. The slut's state-of-mind
8. Haters will always try to floor your beauty
9. Out of date slang is the first sign of a basic bitch
10. Pretty rich girls have problems too:
11. Never let a bitch shade you unscathed:
12. How to floor a thot before they've even spoken: 
13. Men are dogs:
14. But they're also real easy to manipulate:
15. This brutal truth about dating:
16. Sluts have feelings too
17. It's OK to bitch about people as long as you don't do it to their face
18. Your flatmate can be the biggest enemy of all:
19. Karma will always catch a bitch:
20. Forbidden fruit tastes the best:
21. Finally, nights out like this, cure everything:
HAPPY B-DAY SMG!