Now, we all know that Jessica Lange can be the Queen of shade when she wants to be. We won't talk about that red carpet incident, Lea Michelle. And it seems she's done it again. When on an interview panel recently, where she confirmed that she was "done" with American Horror Story, she was then asked if Lady Gaga's involvement in the series could convince her to stay…
HONEY, THAT LOOK AS THOUGH SHE'S NEVER EVEN HEARD OF THE BITCH.
YEAH, YOU DAMN RIGHT JESSICA LANGE DON'T UNDERSTAND HOW LADY GAGA COULD EVER EVEN FACTOR IN HER DECISION-MAKING PROCESS.
LIKE, WOULD YOU LET YOUR MAN'S NEW BITCH INFLUENCE YOUR NEXT HAIR STYLE? NO, HONEY.
So in the end, she couldn't help but laugh at the sheer hilarity of it all.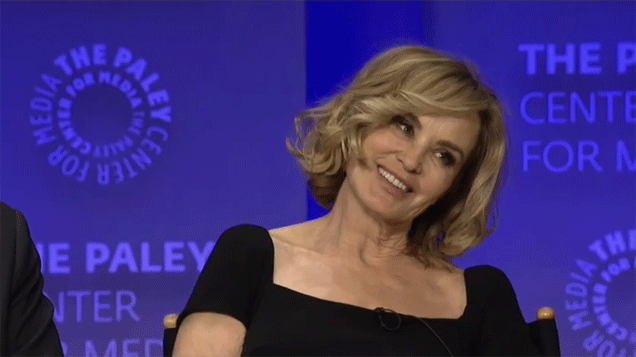 #BornThisWay