Jamie Dornan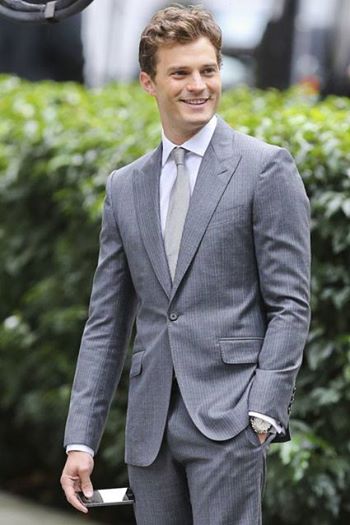 The 50 Shades Of Grey star stepped out this week channelling a bit of Dan Osborne. Is this a 'growing' trend? Well, we might not have clocked this one on the runways at Fashion Week, but if it's something that's catching on, we'd be a dick to stand in the way. The charming actor looked a little lighter-haired when papped recently, a look he can still pull off, although ain't nobody looking at his head. Not the one on his neck anyway.
Geordie Shore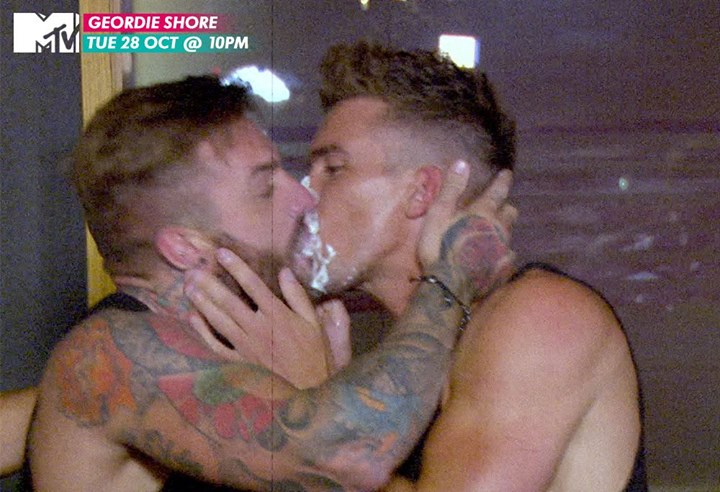 Well it certainly looks like things are heating up on the next season of Geordie Shore! As we can see the show's regular Gaz lip-locking with cast mate Aaron (Chalmers), in what looks like a frothy whip cream tongue wrestle! Although if that's some other kind of fluid, hats off to them, 'cause even we haven't got that kinky… yet. We wonder which ones the top and which ones the bottom.
Shia LaBeouf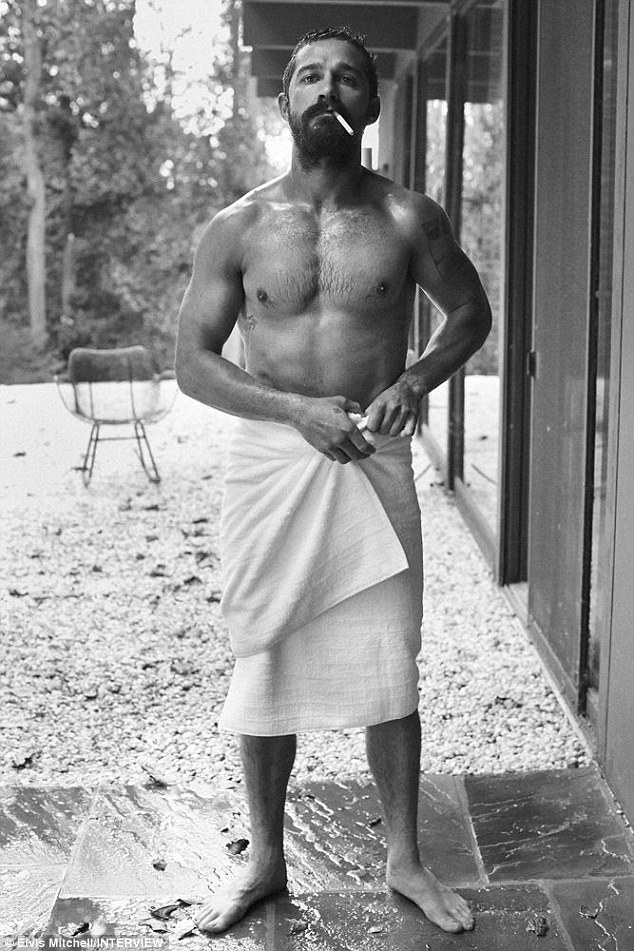 Shia LaPoof, biggest lover of gay attention since Cher, appears in the latest issue of Interview magazine in just a towel. Quite fitting, seen as the Hollywood star would something similar and go skulking through Pleasuredrome just to gain himself an extra fan. Still though, can't deny he looks good!
Other posts you might like:
>> MAN CANDY(?): SHIA LA BUFF-NAKED [NSFW]
>> MAN CANDY: "Oh Hey Mr Grey…" [Jamie Dornan is New Lead role]
>> MAN CANDY: Geordie's Gaz Sexy Skype Leak [NSFW]