1. Celeb sightings
And no, we're not just referring to hot D-list gays. As moist as it gets us seeing Lee Ryan and Duncan James topless in the same room, there's not actually enough vodka in the whole of Soho to inject the courage we'd need to ask them to sit on our face. But, what about Hollywood icons like Rose McGowan? We didn't even get the chance to ask her where those lips are from. And don't even get us started on Lindsay Lohan. Word through the glory hole is that she is now barred from Room Service for trying to smoke inside the club. Oh honey, no. Where do you think you are? Pull it together.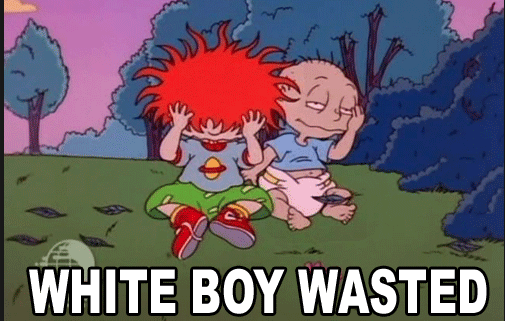 2. Ruined before the weekends even started
The natural order of weekdays, means that because we go out on a the weekend, Sunday is usually the day we'd use to recover before work on Monday. But because gays have no self-restraint, and Room Service is where it's at, this order gets thrown into turmoil. Hence, why you feel rougher on a Friday morning than you do most Mondays, and Saturday nights belong to deep crust Pepperoni Passion and crying over BGT.
3. Dying of slag shame
Have you ever walked into a room and realised that everyone was just talking about you? Well try walking into a room and realising that everyone was just talking about your sex game. It's like the old saying goes, "you can't swing a handbag in Room Service without hitting half a dozen queens you've noshed off."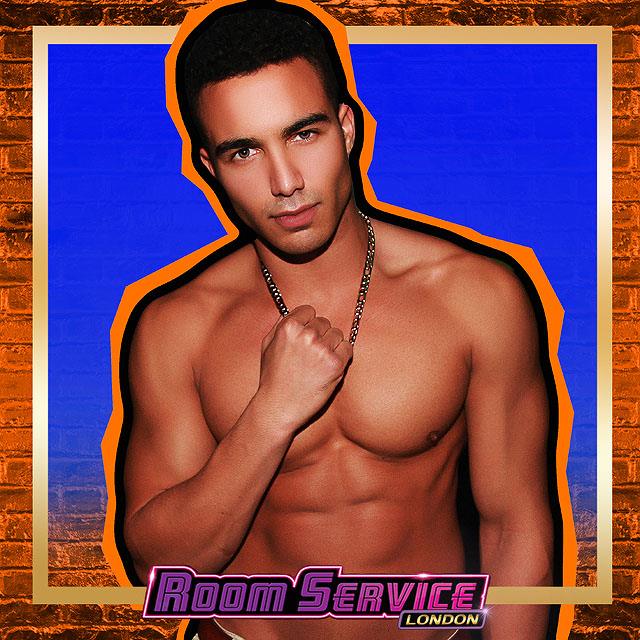 4. Modelling misfires
The drag queens are serving fish (and we don't mean prawns or pussy), the muscle Marys are giving beefcake chic, Jodie is pulling standard resting bitch face and/or writing an email while you talk to her and you're giving… Well, you're not quite sure what it is – but it certainly weren't as hot as you thought. You know when you had a few too many drinks and think you're serving Tyra Banks realness and then you get tagged in a pic that's Tara Reid trashy. But all those other hot messes be lookin' fleeked? Shit, maybe next time. But these guys basically invented the club photo. Obviously now every bitch thinks they're important enough to have their birthday on a club night flyer.

5. The Fashions
Every week these queens go IN with their Jeremy Scott and D2Squared. It's like they're competing to see who can give the photographer an epileptic fit. But the clothes you're wearing becoming the clothes you're not wearing are what makes Room Service what it is. How many clubs have you walked into and been surrounded by so many pedestrians in River Island florals that you rolled your eyes so hard they almost fell out their sockets; you know you ain't getting that here. We've been out in a sequinned blazer. On a THURSDAY. (And then left with it in the CLOAK ROOM). Something that would usually only look in place at Butlins bingo, but here – it just works!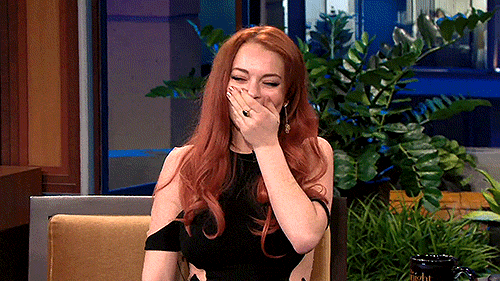 6. Memories & Stories
You ALWAYS leave with a story. You just never know what'll happen. Whether it's juggling more nuts than a squirrel down Bateman's Building alley (if you know, you know) or you've just got so licked up you've ended up pulling a guy a the *gulp* bus stop, you'll always have some kind of anecdote. Although, when you wind up at Heidilicious' apartment, stumbling around, with every item of her subtle wardrobe hanging off you – we're not quite sure they're photos for the family album.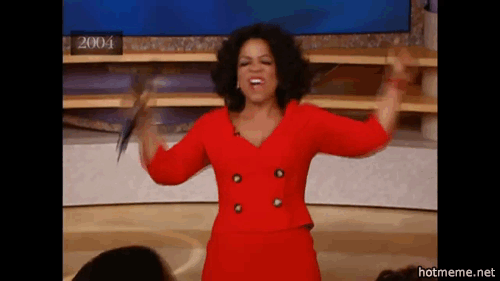 7. The Feel Good Factor
You always get a little giddy knowing you're en route to Room Service – and it has nothing whatsoever to do with the jaegerbombs you've been pounding beforehand. Perhaps it's the excitement of getting recognised as the "cynical slag" blogger, or knowing that you might end up at some deadly after party, or could meet someone that might be crucial to a step in your career. But honestly, it's probably because you've been so airbrushed to the high heavens that even the most bruck up goats think they actually look like Adonis'.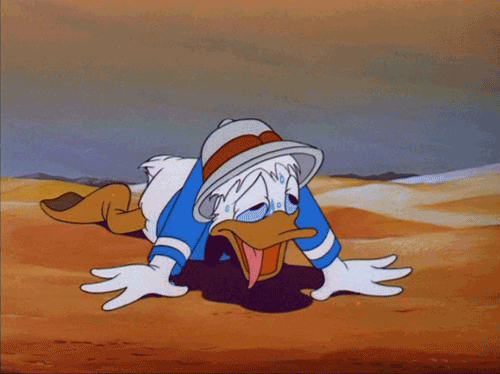 8. Thirst
Our thirst is real every Thursday at Room Service. Whether that's because you're rubbing shoulders (and occasionally crotches) with some of the fittest thots in London, or because Jodie just done a hair flip when you tried to ask for a drinks voucher and you got a mouthful of hay is debatable. Or perhaps it's because it's the week before pay day and you can't afford a pricey vodka and coke – but hey – if you want the creme de la creme of the creme de la feme you gotta pay the price. I mean, we've all seen what kind of clientele cheap drinks attract… And nobody goes to Weatherspoons and expects the customers to look like Mahiki whores.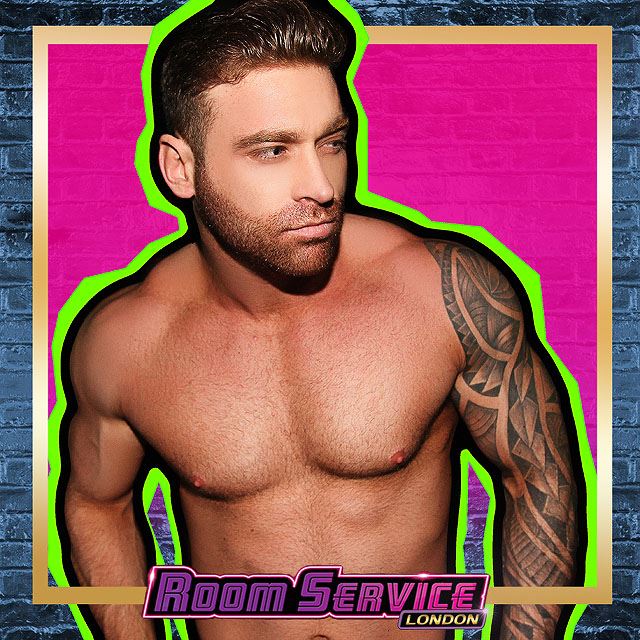 9. Body envy
Yes, there's no denying that being surrounded by buff biceps and washboard abs leaves us feeling a little inferior. But it's all good as it means we swear to up our gym routine on a weekly basis (which of course results in shagging somebody even less fit to boost our confidence in the meantime – but hey, least we getting laid). And they're not all porn stars and prostitutes either. Some of these hot hoes are lawyers and business men… But yeah, they're mostly porn stars and prostitutes. We'd be lying if we said we hadn't thought about swallowing bottles of laxatives until we shit out our nostrils to look like them though!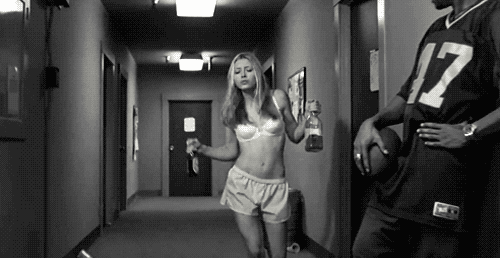 10. Midweek Mash-Up
This is London. There's an abundance of things and men to do on any given night of the week. But midweek clubbing is a little on the short side. I mean, sure you can bar hop til your tits are twisted but sometimes (most times), the night never fulfils its potential unless you're grinding to some dirty house and having a cheeky PG13 grope on a crowded dance floor. Cut to you doing the walk of shame… on MONDAY. We all know that exactly how it pans out, and we wouldn't have it any other way.